There's a link between shopping and weight – but it's usually cursing those extra pounds as we struggle into clothes in the fitting rooms.
But there is a more positive connection which we're well on board with.
Shopping can help you expend calories and lose weight – and in Newcastle, one of our malls is THE best in the country for helping you shed pounds of both sorts.
According to a weight-loss study, intu Metrocentre in Gateshead is the best shopping centre for exercise.
Dr Wayne Osborne's study was unveiled on Treated, and makes interesting reading.
He explains: "Retail therapy isn't a term typically associated with physical health, but there are benefits to making a trip around your local shopping centre on foot.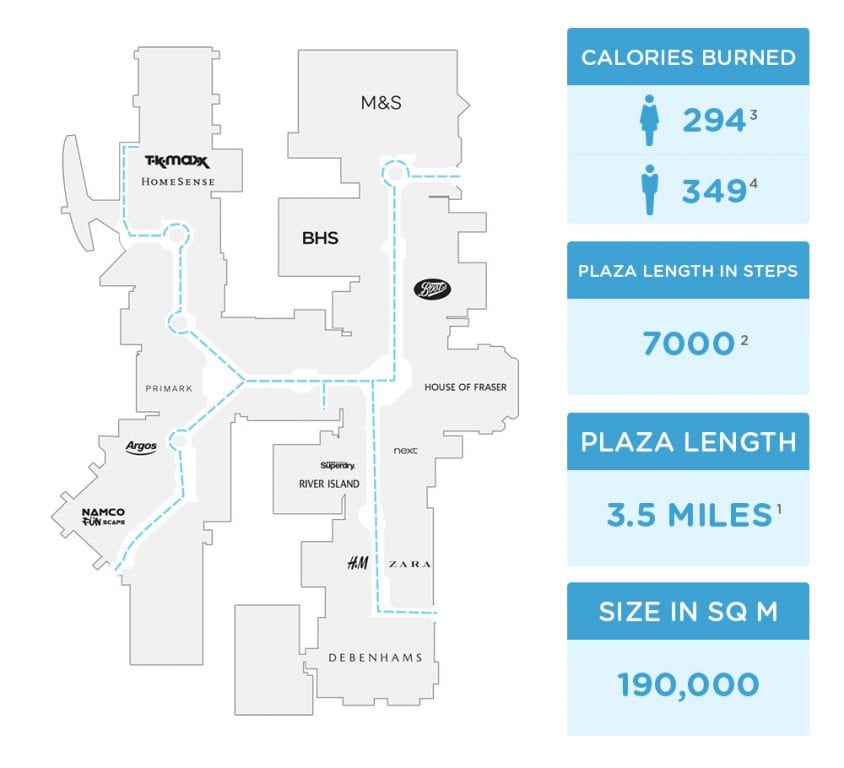 "We thought it might be interesting to compare the 10 largest shopping centres in the UK, to see how many steps and calories it would take to complete a walking circuit of the main plaza in each."
The study found that at that intu Metrocentre:
Has the longest plaza on our list, with 3.5 miles of shop fronts.
Walking at 2.5 miles per hour, a circuit would take 84 minutes to complete.
For someone weighing the average UK female weight of 11 stone, this would burn 294 calories, while for someone at the average male weight of 13 stone, this would burn 349.
See you at the Metro!
I Love Newcastle Magazine would love to hear your thoughts about the above post, so please feel free to share them in the comments box below.