The snow is falling and December is now upon us so let's all embrace our inner kid and fling ourselves enthusiastically down a hillside.
We all love the snow. It's a great opportunity to dress up in warm clothing, then go throw ourselves down the best hills.
Although this is an activity that you can do alone it's definitely an activity you should do in groups.
Think your 5-a-side team is competitive? Nothing will quite prepare you for the carnage that a day of sledging can bring. Groups of adults, sometimes under the supervision of kids trying to out-do each other in a race to the bottom.
This may seem like a pretty simple activity to participate in. But it's not.
Once you have discovered the perfect spot there is the issue of positioning the sledge for the perfect descent. Then there is the issue of the perfect start – think Derice and Sanka arguing over the perfect push start in Cool Runnings.
Once you have committed and are on your way there is the constant shuffling of your body in an attempt to get the perfect seating position for maximum speed in order to reach the bottom first.
If you've never participated in the art of sledging then you need to go out, buy a cheap sledge and find one of the following spots.
Cow Hill, Town Moor
This takes our top spot , because it's so close to the city centre and because it has a great combination of good gradient and enough space for plenty of sledgers. I mean who wouldn't want to whizz downhill on a bin liner while marvelling at the mighty St. James' Park against the skyline.
Heaton Park
A lovely wide open space with some good speedy slopes near the kids' playgrounds. You are also close enough to the cafes on Chillingham Road to nip for a hot chocolate when your bits start to freeze.
Tynemouth Priory Banks
Super scenic sledging with views of Tynemouth Priory and the surrounding coastline. The Priory Banks have the added advantage of a very steep slope which comes to a natural stop in the dip of the old moat – so you don't have to worry about the kids gathering speed and never being seen again.
Angel of the North, Gateshead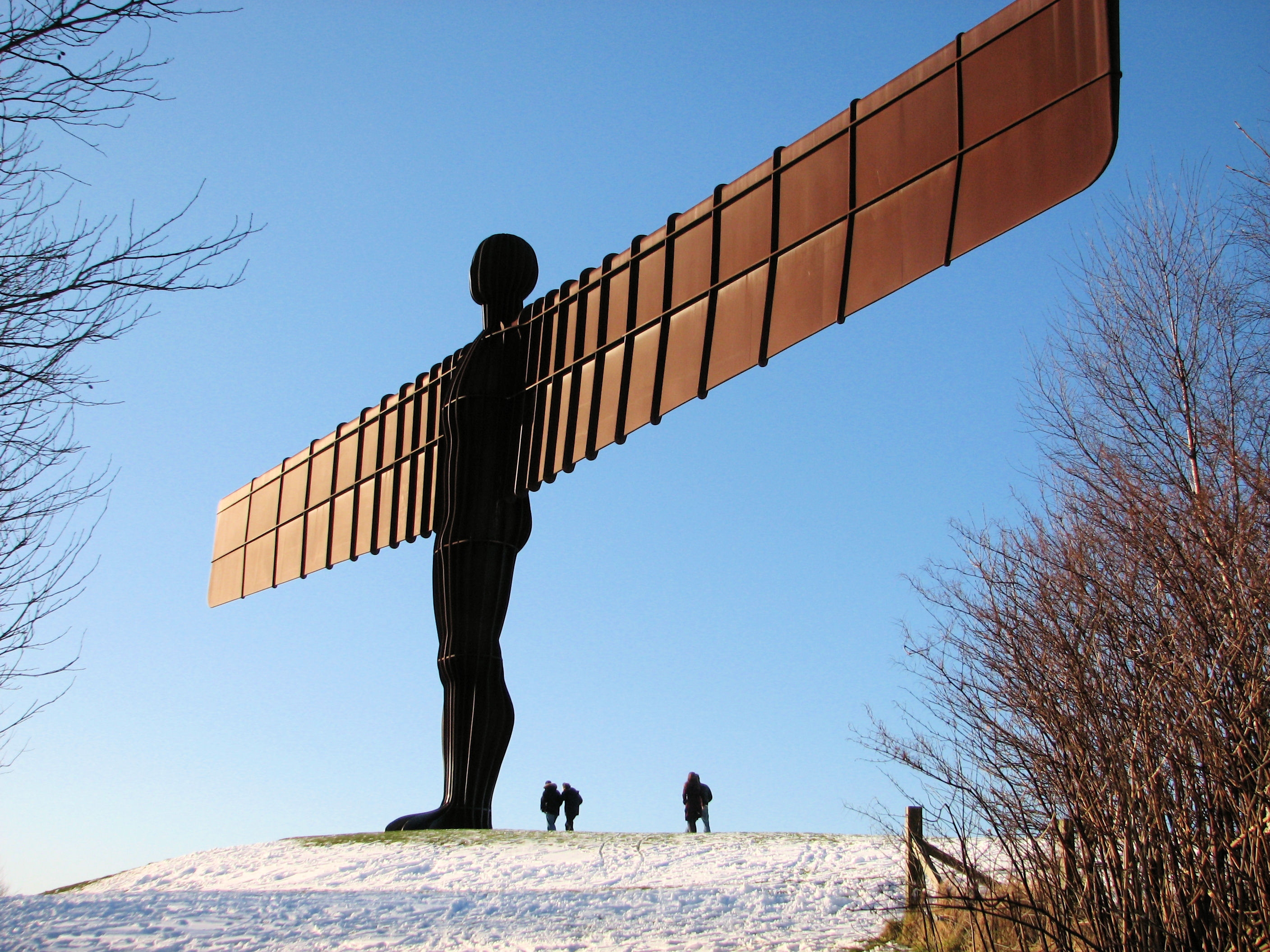 Under the shadow of one of the North East's famous landmarks there are some decent hills, with the bonus of an amazing backdrop for a sledging selfie.
Nelson Hill, Cramlington
The slag heap of former colliery, this hill seems to have been purpose built for snowy weather. With long slopes and wide flat areas to slow down in at the bottom, Nelson Hill is worth the 15-minute drive out of Newcastle and is also close to Cramlington Train Station.
Got some better ideas? Tell us your secret sledging spots and tips: ilovenewcastleuk@gmail.com
I Love Newcastle Magazine would love to hear your thoughts about the above post, so please feel free to share them in the comments box below.