Located in leafy Jesmond amongst the cluster of bars and eateries that make up Osbourne Road, Sohe is part of Newcastle based hospitality firm the Cairn Group's growing portfolio – you may already know of its other Toon ventures like neighbouring gastro-bar 97 & Social and popular city centre haunt Jalou.
First opened in the spring of 2014, the Asian fusion restaurant has welcomed a steady procession of rave reviews for its delightfully eclectic and creative cuisine ever since, and my dining companion and I were lucky enough to be invited along to try its early bird menu – a concise but tempting collection of dishes available from Sunday to Thursday from late afternoon until 7 pm and perfect for a post-work refuel – on behalf of I Love Newcastle.
Inside, it's more contemporary chic than traditional Asian eatery with a stunningly modern (not to mention well-stocked) mosaic bar that dominates Sohe's welcoming dining room, exposed brick walls and ambient low lighting, though there's some stylish, subtle hints – a few Buddha statues dotted around and a foliage covered feature wall – that hint towards its exotic eats.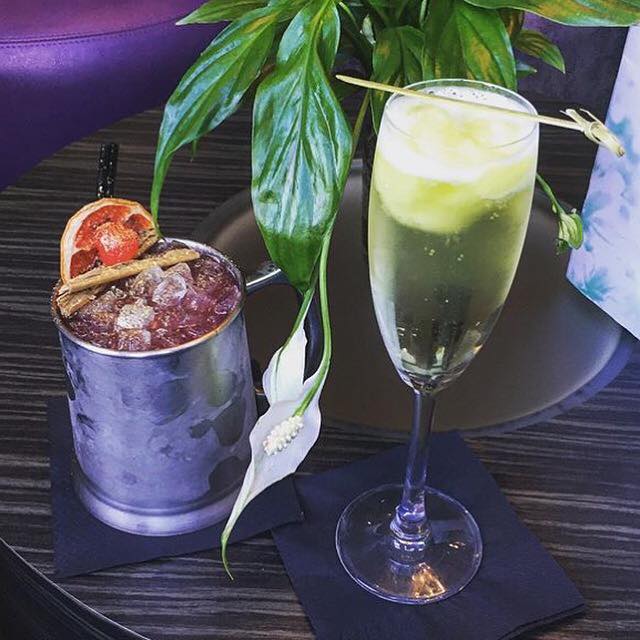 Opting for a drink before our meal, we were led to a comfy, window-side seat to peruse Sohe's extensive cocktail menu before deciding on a Cambodian Cooler – a Bloom Gin and Green Chartreuse based concoction with fruity and herby flavours of pineapple and Thai sweet basil – and a Temple of Violets made with Tanqueray Rangpur Gin, kaffir lime, a violet vermouth sorbet and topped with lavender sugar. Both were delicious, with a gorgeous blend of flavours and just the right amount of liquor so as not to be too overpowering.
Once supped, we retired to our dining table – a sumptuous suede booth facing Sohe's open kitchen – where we were treated to a refreshing jug of cucumber infused water and prawn crackers with sweet chilli and plum sauce dips before the main affair.
Sohe's early bird menu offers diners two options: choose from either three tapas-style iza-kaya appetisers for £10 or two appetisers and two mains for £20. We decided on the latter, with me opting for crispy rice balls made with mushroom and sesame seeds and served with a sweet and sour salad and chilli jam and my pal for a light, refreshing prawn and papaya salad. Perfectly sized for starters, both dishes were flavourful and a perfect lead-in to our mains.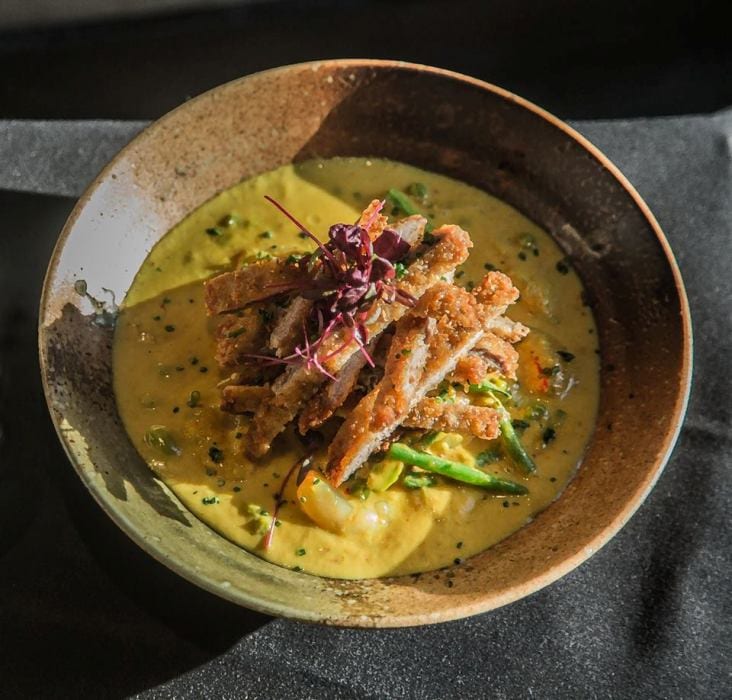 Next up was my mouth-watering wild mushroom stir fry, a mix of exotic fungi with sweet red peppers, asparagus and bean sprouts in a tangy, slightly sweet broth, and my friend's delicious Chiang Rai curry – a rich, creamy and spicy yellow curry with sweet potatoes, green beans and chicken, topped with tempura asparagus and served with a bowl of fragrant rice – accompanied by a couple of glasses of Chardonnay and a Tiger beer to wash it all down with.
Sohe's staff were helpful and attentive without being intrusive and little touches like the choice of chopsticks for the more cultured and dexterous (my dining compadre) or knives and forks for the uninitiated (yours truly) were much appreciated.
A must-try for any fans of creative East Asian cuisine that goes beyond the usual humdrum dishes, an early bird meal at Sohe is a delightful way to spend an early mid-week evening in Newcastle.
Sohe, 97 Osborne Road, Jesmond, Tyne and Wear, NE2 2TJ, 0191 281 8161
Visit: http://www.sohe.co.uk/
I Love Newcastle Magazine would love to hear your thoughts about the above post, so please feel free to share them in the comments box below.