Polydor Records announce today that they will release Sting's new album, titled 57th & 9th, on 11th November.
The album, produced by Martin Kierszenbaum, takes its title from the Manhattan crossroads en route to the studios in Hell's Kitchen where the recordings were done over a three week period this summer.
"It happened very quickly, very spontaneously" Sting said. "It's about searching and travelling, the road, that pull of the unknown."
57th & 9th represents a wide range of Sting's musical and songwriting styles, from the rocky "Petrol Head," and melodic "50,000" to guitar-driven first single, "I Can't Stop Thinking About You". The themes of travel and motion which inform much of the record are most apparent on songs such as "Inshallah" and the autobiographical "Heading South On The Great North Road."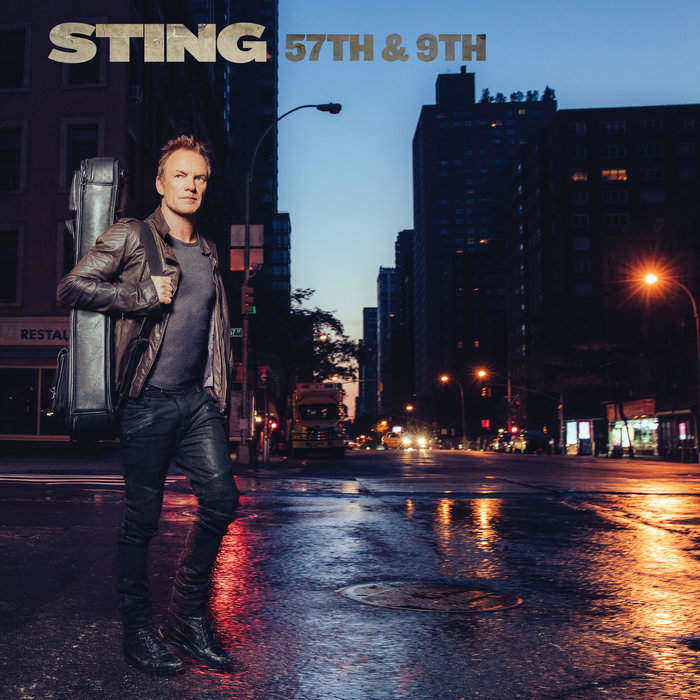 The album was recorded with long-time collaborators Dominic Miller (guitar) and Vinnie Colaiuta (drums), with contributions from drummer Josh Freese (Nine Inch Nails, Guns n' Roses), guitarist Lyle Workman and the San Antonio-based Tex-Mex band The Last Bandoleros, at Avatar and Sear Sound Studios in New York City.
57th & 9th is available on CD, vinyl and digital download.
For information on Deluxe and Super Deluxe, visit www.Sting.com
57th & 9th ALBUM TRACKLISTING
I Can't Stop Thinking About You
50,000
Down, Down, Down
One Fine Day
Pretty Young Soldier
Petrol Head
Heading South On The Great North Road
If You Can't Love Me
Inshallah
The Empty Chair
Listen to 'I Can't Stop Thinking About You'
Apple Music: http://po.st/ApHdbG
Spotify: http://po.st/7hgsle
I Love Newcastle Magazine would love to hear your thoughts about the above post, so please feel free to share them in the comments box below.