A luxury yacht brokerage based on Tyneside has used its maritime expertise and brought some of the world's top superyacht captains to the region to put them through their nautical paces.
West Nautical offers yacht charter and brokerage services to clients all over the globe as well as providing operational and technical advice and management to superyacht masters and crew.
Husband and wife team Geoff and Sarah Moore run the business from one of their UK offices in the prestigious Baltic Place development in Gateshead Quays. West Nautical are also based in Antibes, Cannes, London and Moscow yet despite their global presence, Geoff has chosen the north east to host a unique training course.
In order to ensure that the West Nautical team was able to provide the most up to date information and advice to superyacht captains, Managing Director Geoff designed a bespoke training programme for his team to demonstrate their skills at responding appropriately and professionally to urgent assistance requests from superyacht masters anywhere in the world.
Due to the success of the initial programme, Geoff, (a Master Mariner himself) has now opened up the course to the superyacht community to test even the most hardened Master Mariner.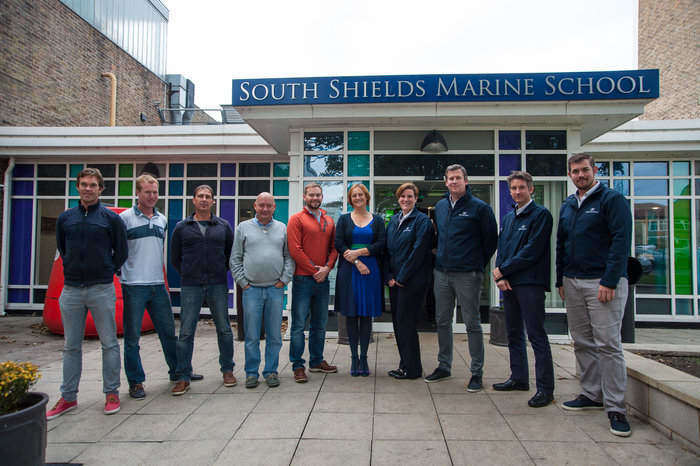 The three-day course was primarily based at South Shields Marine School and attracted superyacht captains from all over the world. Delegates from the UK joined those from Australia and Europe to carry out emergency scenarios under expert instruction.
The course was worth travelling half way around the world to attend thanks to its unique accreditation being the first course in Europe to be recognised by the 'Merchant Navy Training Board' (MNTB) and only the second globally.
Geoff and the West Nautical team made good use of the Marine School's state of the art marine simulation centre that can replicate the characteristics of numerous vessel types including a perfectly simulated 90 meter superyacht. It can also simulate entering and leaving hundreds of ports, harbours, traffic separation systems and anchorages all over the world as well as creating a variety of weather systems making the training as realistic as possible.
Using a simulated 90m motor yacht, and a 40m fast craft which allowed Captains used to smaller and maneuverable vessels, a more familiar driving experience when in the simulator, West Nautical engaged the expertise of Kate Gillespie of KG Maritime as course coordinator. The captains were put through their paces on command and control training and simulation using real time navigation and emergency scenarios that they may expect to come across in their careers.
Some of the scenarios involved medical emergencies in constricted sea traffic lanes, fires onboard and the rescue of migrants in Mediterranean waters. After each scenario, the captains were fully debriefed, a task made easier by the provision of numerous cameras and microphones in the simulator bridge enabling the delegates to watch back and listen to every word and action taken and learn from the situations that they found themselves in.
Superyacht Captain Jean Marc Bitouzet whose vessel MY St David is based in Italy said;
"We often forget that anything can happen at sea and this was an ideal way to check how we react under pressure. The scenarios were realistic and tested us to the extreme. It also reminded us of the duty of care we owe to our crew, guests and owners both at sea and in port."
Another of the captains taking part had travelled from his home in Adelaide Australia.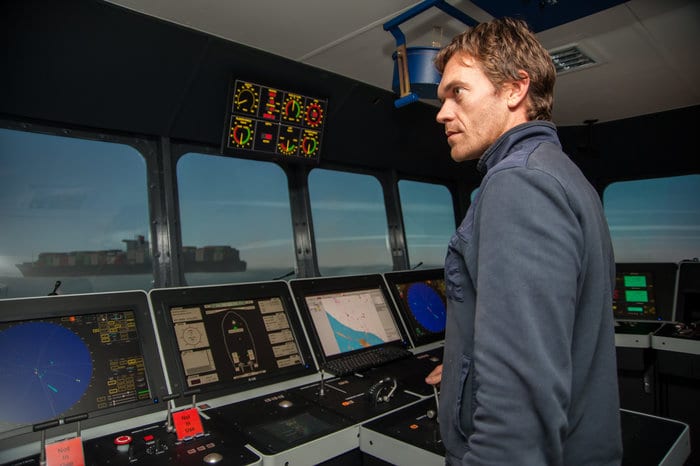 Daniel George formerly of the 68m MY Hermitage said it was a fantastic course that covered many of the aspects of being a Master that weren't included in the training for his Master's ticket.
"My last three simulator sessions have all been based on navigation and the "rules of the road". This course focused on management decisions and communication skills and I found it very beneficial. The team at West Nautical has thought of everything that may cause problems at sea and then added even more pressure to really test us. I'm confident that the lessons learned here will be remembered always. I'm very impressed."
Teamwork was something that Geoff saw developing well over the three days.
"The five delegates each had a number of opportunities to be in command of the bridge simulator during the exercises. I saw some great delegation, understanding of the crisis or situation and an awareness of the needs and abilities of their fellow crewmembers. By the end they were a tight team that could, and did, handle any situation together with ease."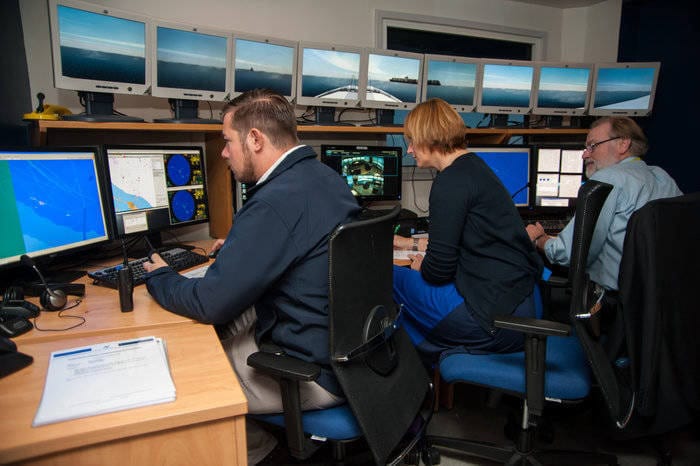 Kate Gillespie agreed;
"I was particularly interested in the debriefs and at the experiential learning that the candidates took away with them. There were vast improvements in team working and the way that they developed themselves over the course. I could tell from their body language and tone of voice that they had developed rapidly in such a short space of time. I put that down to a combination of their existing knowledge, a willingness to learn more and the intensity of the course."
The delegates also spent a day at Gateshead's AkzoNobel paint factory where they learned about marine coatings, especially focusing on the research and development of yacht coatings which are created and produced on site. The three-day course also encompassed team-bonding sessions, practical advice from trade union Nautilus International, insurance updates and claim guidance from ZIS Bespoke Insurance and financial planning from The Morpeth practice of St James Place Wealth Management.
"We're already planning the next course and hope to welcome even more superyacht captains to Tyneside. We're very grateful to South Shields Marine School for allowing us to use the simulator and the West Nautical team are delighted that we've added a brand new dimension and training experience to a fantastic piece of kit that you can't get anywhere else than on Tyneside," said Geoff.
I Love Newcastle Magazine would love to hear your thoughts about the above post, so please feel free to share them in the comments box below.