The Late Shows are upon us once again and as ever the two-day programme is jam-packed with tonnes of fun stuff to do. The only problem with the Late Shows' epic line-up is that there are so many things going on that it's hard to decide which events to go to.
To help you out we've put together our pick of the best events taking place that no local culture lover should miss. Better yet, we've handily grouped them by theme—from art and music to parties and events aimed at teens—to help you choose what to see.
Read our top pick of the Late Shows programme below and check out the full line-up on the Late Shows website. Happy culture crawling!
For the young 'uns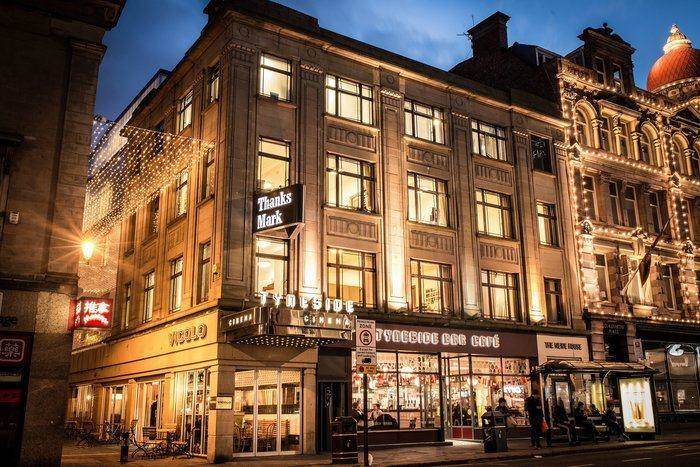 Twi-Lates is a programme of events designed specifically for 12 to 17-year olds held earlier in the evening and after a successful debut in 2018 it's back for a second year.
Gateshead's Dynamix Skatepark is offering free taster sessions in activities like skateboarding and aerial circus which looks like a load of fun. If that gives you the skateboarding bug then head to Tyneside Cinema to catch a free screening of Jonah Hill's coming-of-age skater comedy Mid90s.
For the budding performers out there Dance City's taster sessions in ballet and contemporary dance or Seven Stories' 80s themed singalong workshop are perfect. Animation more your thing? Check out Hatton Gallery where local animation company AnimateCity will be hosting a hands-on workshop.
For the history buffs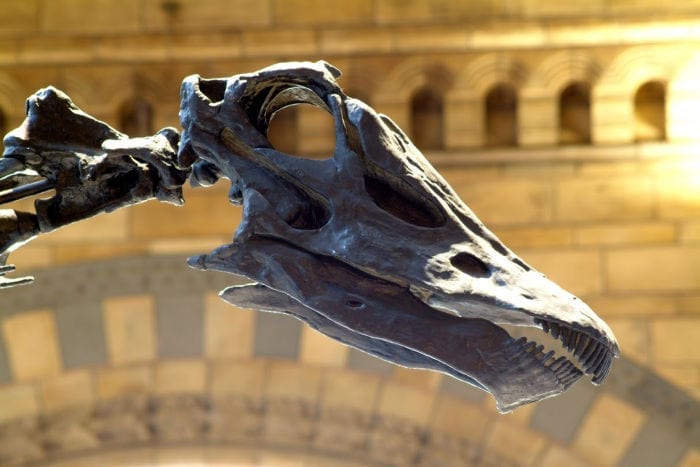 You may have heard that Natural History Museum resident Dippy the Dinosaur is on tour and it just so happens that his North East debut coincides with the second day of the Late Shows. See his massive skeleton cast in the flesh at the Great North Museum: Hancock.
Over at St Mary's Cathedral they're teaming up with Newcastle City Guides to teach visitors all about the history of the Victorian church and its architect AWN Pugin. Finish off your historical odyssey through the Toon with a visit to Newcastle Castle where the castle keep is being transformed into a medieval tavern complete with era-appropriate entertainment.
For music fans
Local musician Lee Symons will be performing an acoustic set throughout the night against the stunning backdrop of the medieval Cathedral Church of St Nicholas. Meanwhile, at the Off Quay Building in Ouseburn they're hosting an evening full of live music and DJ sets – kind of like a mini festival, if you will.
If you fancy yourself as a rock star, head to the Academy of Music and Sound in Gateshead where degree students will be giving individual taster sessions on guitar, bass, drums, keyboards and vocals. They'll be also be offering a number of group vocal and percussion workshops too.
For crafty types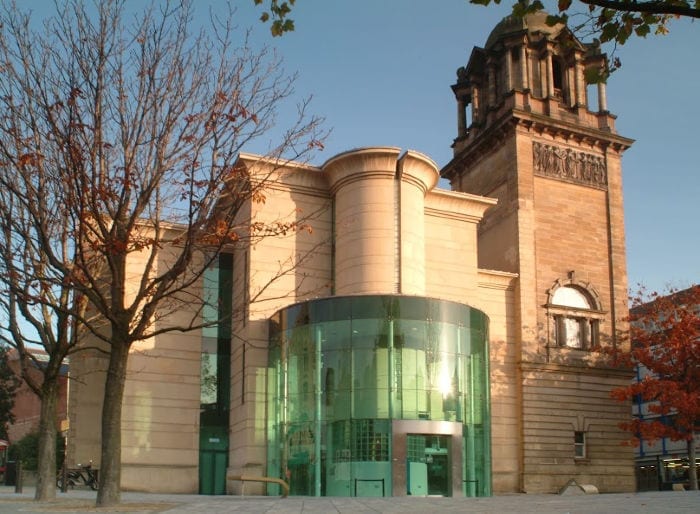 Get crafty at Commercial Union House where Incubate Experimental Printmaking will be on hand to help visitors create their own colourful prints to take home and teach them about cutting edge printmaking techniques.
At St Cuthbert's Church in Gateshead local crafters Cotfield Mirrors—known for their beautiful mosaic art—will be helping guests make mirrors and necklaces. Over at the Laing Art Gallery, you can have a go on a pottery wheel and for a small extra fee you can even have your creations fired and glazed to pick up from the Laing in a few weeks' time.
For lovers of all things thespian
Historical reenactors The Time Bandits will be recreating the court of Queen Anne on the streets of Ouseburn with a performance that promises to be a perfect event for fans of BAFTA-winning film The Favourite.
At Alphabetti Theatre, it's your last chance to catch Geordie playwright Steve Byron's dark comedy Floorboards while at Space Six there's a jam-packed evening featuring performances from Hit The Ground Running Dance Theatre Company and female comedy sketch group Your Aunt Fanny. For theatre fans looking to get a little more hands-on, there'll also be a shadow puppet workshop from 4M Puppets and improv games with the Open Heart Theatre company.
For the arty crowd
For lovers of local art, two Late Show events are a definite must-do. Ouseburn-based painter Jim Edwards—best known for his stunning local cityscapes—will be opening the doors of his Lime Street studio to showcase a new series of works depicting iconic Ouseburn pubs. You'll want to stop by The NewBridge Project in Gateshead too where Newcastle-born painter Andrew Maughan's solo exhibition Return of the Great Assassin is on show.
Or if photography your thing, head to the Side Gallery to see exhibitions from artists Yan Wang Preston and Alys Tomlinson alongside a participatory piece by print artist Nicole Polonsky created exclusively for the Late Shows.
For the party animals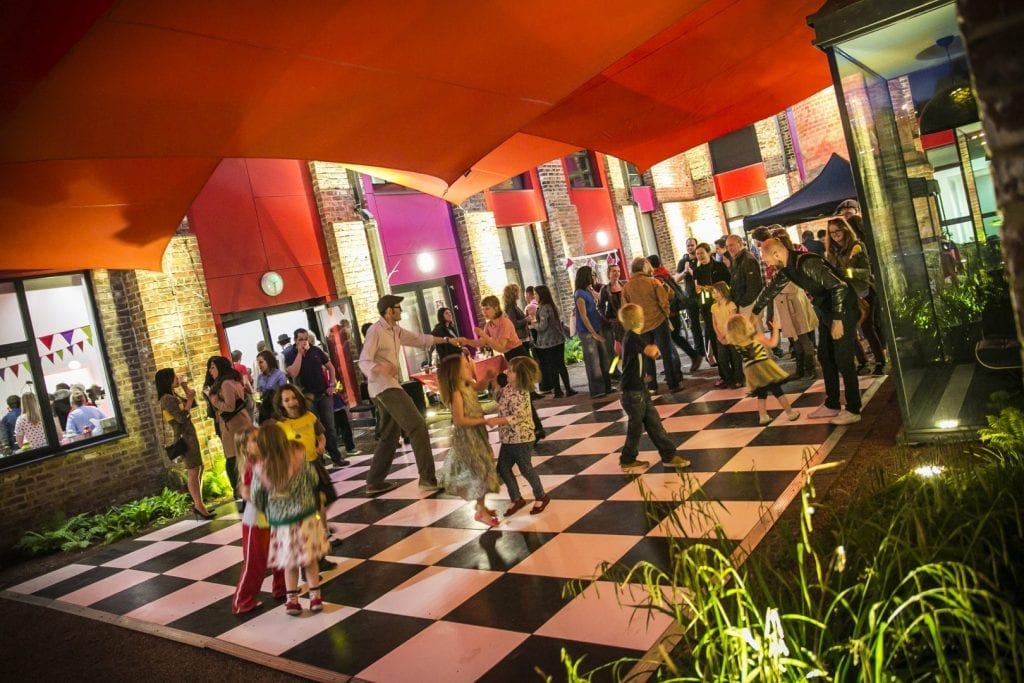 If you're heading to the Late Shows on Friday there's loads of fun stuff on for partygoers. At The Biscuit Factory they're hosting Glitter-arty—a mash-up of art, literature and disco featuring free glitter face painting, a silent disco with a book-inspired playlist and themed cocktails on the gallery's rooftop terrace. If 80s music is more your jam, Seven Stories are hosting a party with classic 80s tunes from local band Aukestra and plenty of party games.
On Friday and Saturday, Tyne Bank Brewery are teaming up with art collective Nowt Special for two fun-filled evenings featuring live music and DJ sets, performances, live tattooing and games alongside plenty of locally brewed beer and street food.
I Love Newcastle Magazine would love to hear your thoughts about the above post, so please feel free to share them in the comments box below.