From May 13 to 19 it's National Vegetarian Week. Organised by the Vegetarian Society, it's an annual event that promotes the benefits of going veggie.
It's estimated that around 2% of the UK population are vegetarian. While that might not seem like a big number, a recent study shows that over a quarter of all UK dinners now contain no meat or fish. It seems even meat-eaters are seeing the benefit of introducing more veggie-friendly foods into their diet.
Restaurants have been reflecting the trend too. Once upon a time your options dining out as a vegetarian were limited to a bland pasta dish or a dubious mush of vegetables passed off as a veggie burger. Nowadays, you can walk into most eateries and find a number of delicious and creative vegetarian and vegan-friendly dishes on the menu.
And here in Newcastle we're blessed with a vibrant vegetarian and vegan dining scene that boasts plenty of places catering specifically to herbivore diets. So, in celebration of National Vegetarian Week, read on for a round-up of the best vegan and vegetarian restaurants in Newcastle.
Super Natural Café
The original Supernatural opened its doors in 1978 and was the city's first ever vegetarian restaurant. In 2015, the eatery was resurrected by Andrew Bloomfield and Mark Rogers as the Super Natural Café and has been a veggie and vegan hotspot even since.
The laidback café offers breakfasts, sandwiches, burgers and pizzas alongside house specials featuring recipes from across the globe like curries, burritos and lasagne alongside a selection of vegan cakes far too tempting to pass up.
Junk It Up
Some people assume vegan diets are all about super-healthy salads and wheatgerm smoothies but every now and then vegans enjoy a bit of dirty fast food just like everybody else. And Junk It Up is where they head for a vegan fast food fix.
It's a relative newcomer to Newcastle's veggie and vegan dining scene having opened its doors a little over a year ago but is already proving a big hit. If you try just one thing, make sure it's Junk It Up's signature Southern fried fricken, aka vegan 'chicken'.
The Ship Inn
For pub food with a plant-based twist look no further than The Ship Inn in Ouseburn – the Toon's first vegan pub.
It's a family-friendly and dog-friendly pub and its fully vegan menu features delicious eats including gargantuan burgers, tasty tacos and mouth-watering curries plus a range of vegan beers to wash it all down with. A visit on a Sunday to sample one of their legendary meat-free Sunday dinners is a must-do.
Karma Kitchen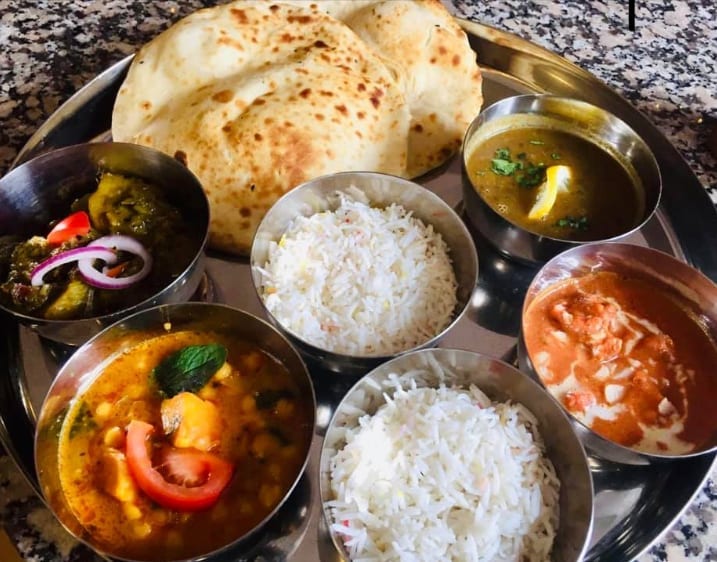 Opened in 2016 by a mother-daughter duo, Karma Kitchen is Newcastle's very first vegan Indian takeaway. Their mouth-watering menu is full of classic dishes like pakoras, tikka masalas and biryanis but with the usual meat substituted with things like tofu, tempeh and seitan alongside loads of veggies and pulses.
Their plant-based Punjabi cuisine proved so popular that six months ago they set up Karma Kitchen Café at the Bigg Market where guests can dine on their delicious dishes and a range of vegan desserts inhouse.
Sky Apple Café
One of Newcastle's longest-standing vegetarian restaurants, the cute and cosy Sky Apple Café has been keeping local veggies happy and well fed since 2002. The café keeps it laidback during the day with hearty breakfasts and casual lunch eats and opens in the evening for a number of special events held throughout the year featuring seasonal bistro-style dishes and themed taster menus.
A recent addition to the Sky Apple family is A Little Piece of Sky—a vegetarian deli next door to the main café that turns into a veggie chippy every Friday night.
Vegano
Modern but cosy vegan café Vegano is open from the morning through to the evening and serves healthy and hearty breakfasts, lunchtime eats like sandwiches and burgers and an Italian bistro inspired three course menu in the evenings.
You can also catch Vegano's food truck—which is actually an upcycled vintage horsebox—around town for some tasty vegan street food in the go. Their 'dirty doner' vegan kebab is particularly popular.
Little Green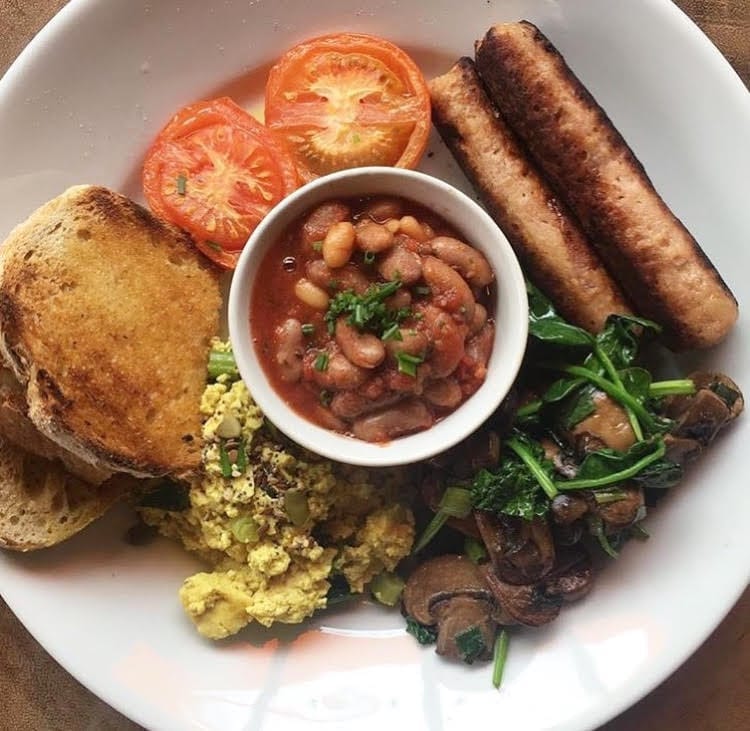 Family-run vegan café-bistro Little Green is one of the newest additions to our city's vegan scene and serves a range of deliciously nutritious plant-based dishes available to eat in or takeaway—think hearty vegan breakfasts, superfood salads, veggie-rich stir fries and artisan vegan pizzas.
Food isn't the only thing on the menu at Little Green. Their onsite health shop also offers groceries, household goods and an eco-refill station for shampoos and detergents. It's basically your one stop shop for all things vegan and eco-friendly.
Snackwallah
Tucked away in Grainger Market is Snackwallah—a haven for all things vegan, healthy and eco-friendly. Authentic Indian street food is the focus and, better yet, they serve all their grub in biodegradable tableware.
If you try just one dish, go for Snackwallah's signature bhel puri. Described as a 'spicy taste explosion' it's a dish of puffed rice, fresh veg and homemade chutneys that's absolutely packed with flavour.
Grumpy Panda
Over the river in Gateshead is the North East's first ever American-style vegan diner Grumpy Panda. Their menu is heaven for hungry veggies and vegans and packed with delicious grub like burgers, burritos, hot dogs and pancake stacks.
Feeling particularly ravenous? Then try Grumpy Panda's 'Kraken' challenge in which you've got 15 minutes to eat a sandwich, a quarter-pounder burger, a hot dog, a side of mac and cheese, a portion of dirty fries and a heap of coleslaw. Only five people have completed the Kraken challenge … could you be the next?
Tea Sutra Teahouse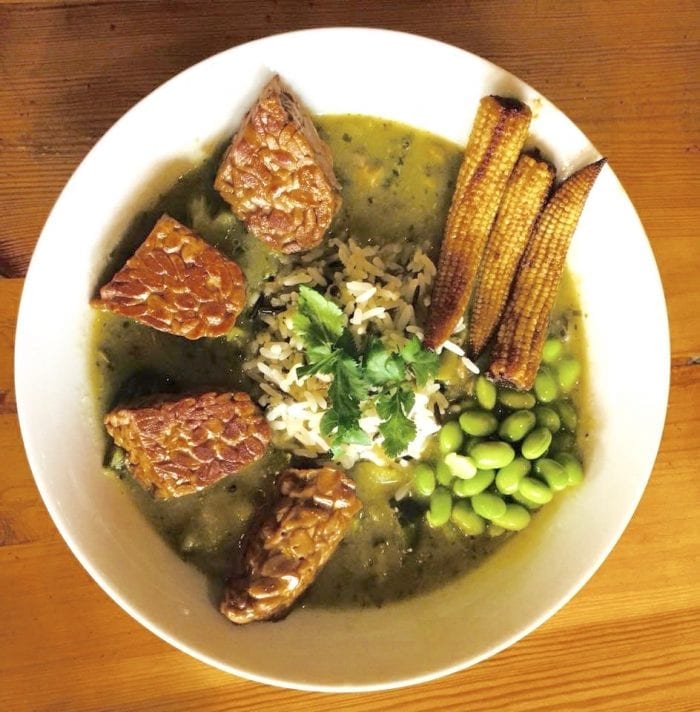 For vegans and vegetarians who love a good cuppa there's no better place to head in town than Tea Sutra Teahouse which offers a global tea menu featuring varieties from as far and wide as Kenya, India, China and Brazil.
A range of vegan, gluten-free cakes and desserts perfectly compliment Tea Sutra's cuppas and for those looking for some savoury eats there's soups and daily specials too.
Shoe Tree Café
Vegetarian eatery the Shoe Tree Café cooks up a delicious range of homemade breakfasts and lunches, most of which can be made vegan-friendly upon request. Their house-made cakes and sweet treats—think sultana flapjacks and apple and cinnamon vegan cupcakes—are to die for too.
Shoe Tree Café boasts a jam-packed events calendar too and regularly hosts live music and comedy acts alongside a number of activities and workshops focused on subjects like life drawing and sacred harp singing.
Sunday Café @ Star and Shadow Cinema
The Star and Shadow Cinema's volunteer-run vegetarian and vegan café is the perfect place to head for a bite to eat after seeing one of their film, exhibitions or gigs.
Open on Sundays from noon until 5pm the café focuses on fair trade, local and organic ingredients wherever possible. Expect toasted sandwiches and homemade cakes alongside plenty of coffee and tea to wash them down with.
The Journey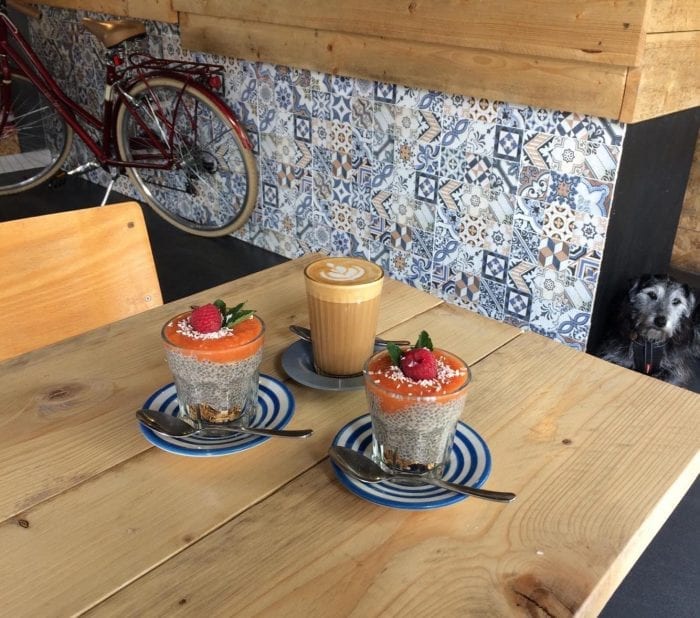 Cycle café The Journey is a charming city centre spot with a mouth-watering menu full of delicious vegetarian and vegan eats like healthy salads, open sandwiches and breakfast bites. Their popular 'daal of the day' is perfect if you're looking for something a little out of the ordinary.
Best of all, The Journey is a dog-friendly café so your four-legged friends are welcome to join you as you dine.
I Love Newcastle Magazine would love to hear your thoughts about the above post, so please feel free to share them in the comments box below.