Grab 2017 by the balls and take part in the UK's most daring dating show!
Channel 4's Naked Attraction is back for a brand new series and looking for the UK's bravest singles to apply.
Applicants must be over the age of 18 but apart from that, there are no limits on who can apply.
"Could this be the year you use the power of naked attraction to finally meet The One?"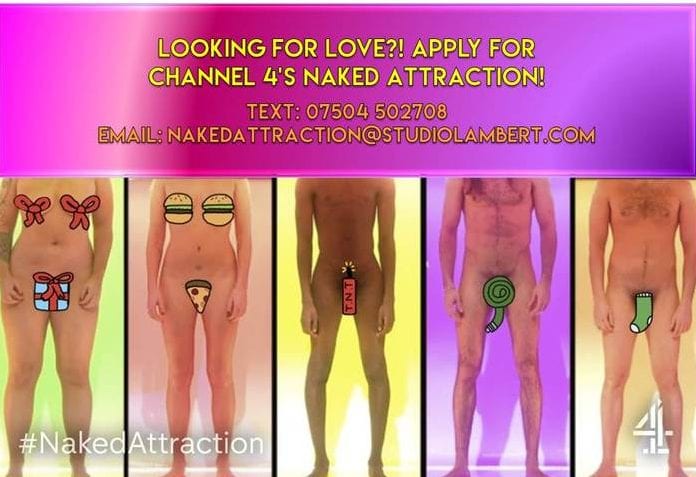 Auditions will be held throughout the UK in January and February. Auditions are by invite only, so to be in with a chance, please get in touch with the casting team for an application form.
For an application form, simply send an email with your name, age, phone number, where you're from and a recent photo of yourself to nakedattraction@studiolambert.com.
Alternatively, leave us a voicemail with the same info at 0203 040 6873.
I Love Newcastle Magazine would love to hear your thoughts about the above post, so please feel free to share them in the comments box below.