NEWCASTLE bar and restaurant The Botanist will be brightening up the year's most miserable day – Blue Monday.
Reported to be the most depressing day of the year which this year falls on 16 January, Blue Monday is the result of cold weather conditions and post-Christmas debt leaving the UK feeling glum.
To help lift spirits and banish any Blue Monday woes, from Tuesday 10 January The Botanist will be carrying out random tokens of kindness, including surprising selected guests with their favourite tipple, gifting impromptu cocktail masterclass vouchers and offering chosen tables glasses of bubbles or even sweet treats.
Guests who receive a token of The Botanist's kindness will be given a physical token, encouraging them to spread happiness to others and share their good deed using the hashtag #ATokenofKindness.
In addition, on Blue Monday one lucky participant will be chosen to receive the ultimate feel-good gift to experience – The Botanist in their own home; where a live band, a chef and bartender will throw the ultimate party for them and up to four guests. Alongside this, their home will be decorated with flowers and chocolates courtesy of Elizabeth Shaw Luxury Chocolates.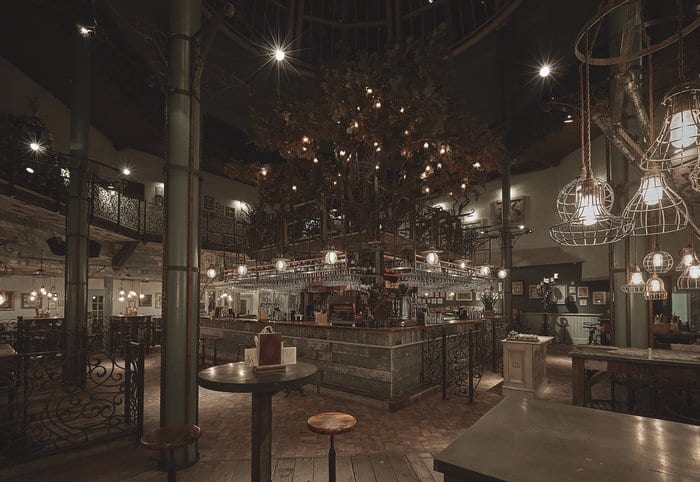 Tokens of kindness will vary across The Botanist's 11 sites, which as well as Newcastle include Manchester, Birmingham and York.
Natasha Waterfield, Head of HR at The New World Trading Company, said: "We know that January can be a particularly depressing month, which is why we're determined to lift our customers' spirits. Through carrying out random acts of kindness, we're not only working to keep our guests happy, but encouraging them to pass on good deeds to their friends and family which we hope will work to spread goodwill nationwide."
For those who can't make it to The Botanist this week, the award-winning pub group has prepared some top tips to keep people smiling on Blue
Monday
Capitalise on the light: Natural light contributes to mood-boosting hormones.
Take aerobic exercise: Physical activity is also known to boost endorphins and mood.
Smile: Smiling aids relaxation and lowers blood pressure.
Practice altruism: Giving compliments is linked with improved health and well-being.
The Botanist serves botanical cocktails, world famous beers and ales along with deli, rotisserie and BBQ inspired food; the perfect place for locals to eat, drink and entertain. The pub hosts daily energetic evening gigs and lazy Sunday afternoon sessions; with acoustic acts delivering enthusiastic sets on guitar, piano and vocal guaranteeing a real home-from-home atmosphere.
For more information on The Botanist Newcastle call 0191 261 6307 or visit thebotanist.uk.com/location/Newcastle.
I Love Newcastle Magazine would love to hear your thoughts about the above post, so please feel free to share them in the comments box below.