THE POPULARITY of Newcastle city centre's The Botanist seems not to have wavered since it opened in December 2014 and this week's Great British Pub Awards confirmed its success.
The Monument Mall bar and restaurant was named Best Managed Pub in the UK at the awards ceremony held at The Hilton Park Lane in London on Wednesday 5 October, a year on from narrowly missing out with a 'highly commended' recognition last time for the same category.
The only North East venue in the running after knocking out competition to be shortlisted as the regional winner, The Botanist Newcastle went up against pubs in Manchester, Cambridge and Kent.
Female comedian Katherine Ryan ran proceedings, presenting the award to general manager Andrew Shiel-Redfern and The New World Trading Company CEO Chris Hill at the Best of British-themed bash.
The competition, organised by leading trade magazine the Morning Advertiser, is the stand-out event for pub operators throughout the country, with the awards seen as the "ones to win" and attracting hundreds of entries annually.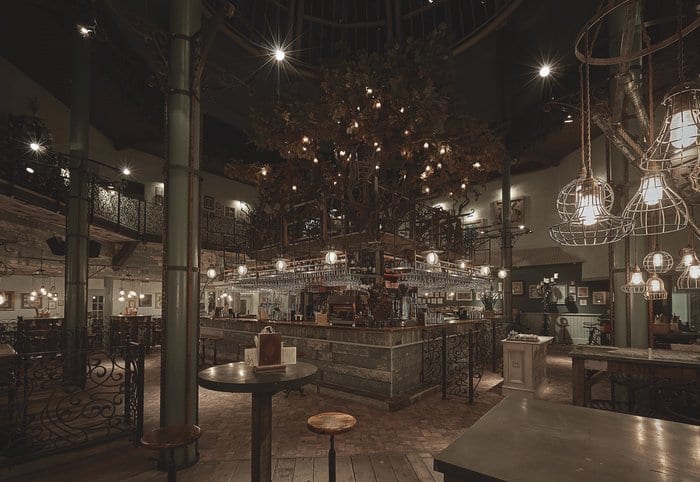 Andrew Shiel-Redfern spoke to I Love Newcastle Magazine and said: "We are over the moon to take home this fantastic award at the event which is seen as the Oscars for the pub industry! I'm incredibly proud of everyone who makes our operation as slick as it is and my job in particular, really rewarding. The support from the management team has been invaluable in getting to where we are now."
Chris Hill added: "We had a fantastic evening celebrating with our Newcastle team and the achievement is testament to all of their hard work and efforts over the past two years to establish The Botanist as one of the best drinking and dining experiences in the North East."
The Botanist also has locations across the UK including Birmingham, Leeds, Manchester, Chester, Alderley Edge, Farnham, Marlow, Knutsford and most recent addition Sheffield.
For more information, call 0191 261 6307, email newcastlebdm@thebotanist.uk.com or visit The Botanist at Monument Mall, Newcastle NE1 5AU.
I Love Newcastle Magazine would love to hear your thoughts about the above post, so please feel free to share them in the comments box below.