Geordie drinkers can choose from an enhanced selection of beers and ciders during a visit to Monument Mall Bar The Botanist thanks to an introduction of 22 new tipples.
The company behind The Botanist, New World Trading Company (NWTC), is introducing many new beer styles that draw inspiration from the East and West Coasts of America, the UK and Europe, as well as retaining beers and ciders from further afield, such as Argentina, Japan and New Zealand.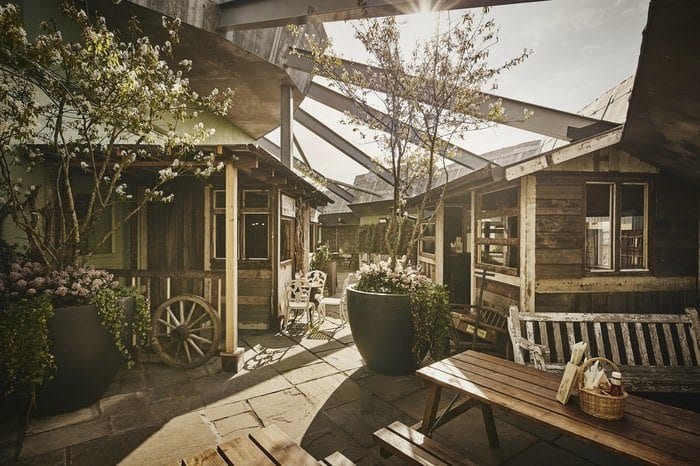 Inside all NWTC establishments including The Botanist, customers will find its modern Anthology of Ales; similar to a traveler's diary, telling the intriguing story of the world of beer, cider and ale that's served across its pubs in one handy guide.
With 65 of the best drinkable creations from around the world, this hand-crafted anthology has been lovingly created by its very own beer guru to present this accumulation of brewed miscellany in the best way possible.
The anthology includes tasting notes, countries of origin, quirky brewing facts, and some history, alongside prices, serving sizes and %ABV. The anthology serves as a trusty guide which helps the customer choose their perfect beer so that they can just pick one up, experiment and enjoy.
Drinking trends have seen a surge in demand for new fruit-infused pale ale from the USA, and UK breweries have now followed suit, with some very interesting examples which feature within the updated anthology.
Kieran Hartley, proclaimed Beer Guru and Beer Operations for The New World Trading Company comments: "We are really excited to see the new trends which have emerged from the USA start to make their appearance here, and with the summer months approaching, the fruit-infused ales will be a refreshing alternative.
"The market, which has been dominated by classic hop-heavy beers for the last few years, is set for a fruity influx, as craft brewers respond to consumer's ever growing and maturing palates. Traditional pale ales and IPA's will see citrus flavors, such as grapefruit, and tropical tastes, including passion fruit and mango, being infused to showcase the natural fruit notes generated by yeast and hops."
NWTC will be amongst the first to the British market with 'Hanelei IPA' from Kona. This fruity India Pale Ale takes on the persona of Hawaii in a glass, as it is based on the traditional Hawaiian drink POG juice (passionfruit, orange and guava).
Other new additions to the anthology include:
Magic Rock – Highwire Grapefruit:
A grapefruit edition of the critically acclaimed Highwire – this has bags of grapefruit zing and tastes not unlike a beery can of Tango!
Tiny Rebel – Clwb Tropicana:
The addition of pineapple juice, coupled with the already fruity hop notes of peach, mango and passion fruit all come together leaving an aroma of those Bassets Fruit Salad penny sweets!
Wild Beer Co – Pogo
A close source suggests this one has been in the pipeline for a couple years and was given the green light last year. A wonderful session ale augmented with passion fruit, orange and guava!
Lervig – Lucky Jack Grapefruit Edition
A similar grapefruit edition of their successful Lucky Jack – this time hailing from the excellent Lervig brewery from Norway. Expect sweet caramel malts with a tangy, pink grapefruit glow.
Perceptionless by Red Willow (Macclesfield) has created a beer in the very modern New England IPA style – which has its roots in Vermont. Very cloudy, rich and fulfilling – perfect to drink after work!
Double Maxim – From the historic Vaux brewery of Sunderland, this Brown Ale was revived by a handful of very passionate brewers after the brewery sadly had to close!
Wiper & True from Bristol whose 'Milkshake' milk stout – a style that Bristol is famous for – has quickly earned its way into NWTC's books.
SchofferHoffer brings their German take on the Shandy – a 2.5% ABV 'Radler' wheat beer with grapefruit juice.
Other changes will see a move from Rekorderlig to Old Mout to cater for a noticeable departure from overly sweet fruit ciders to more balanced and refreshing creations.
For more information on The Botanist Newcastle and for bookings call 0191 261 6307 or email: newcastlebookings@thebotanist.uk.com.
I Love Newcastle Magazine would love to hear your thoughts about the above post, so please feel free to share them in the comments box below.