The Independent Coffee Guide, the guide to the best independent coffees and baristas in the UK, has listed it's favourite coffee houses in Newcastle and we're proud of them as well. Finding the right place to enjoy a good cup of coffee is a dream; somewhere to relax and watch the world go by with your favourite tastes and sounds around you.
Ouseburn Coffee Co.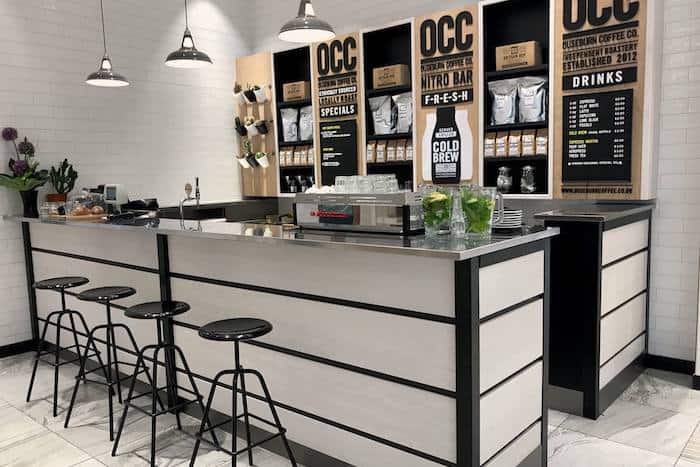 Roasting, bagging and brewing speciality grade coffee in Newcastle since 2012, Ouseburn Coffee Co. was one of the first small batch indies in this part of the country.
The small band of passionate baristas and roasters started selling their coffee at Tynemouth Station Market the same year. WHile you'll still find their stall there on weekend, OCC quickly expanded to welcome two cafes and a string of producer market pitches to the fold.
As well as stocking their own family of coffee shops, the expert team roast a roll call of seasonally sourced single origins – alongside their famous Foundry blends – for a clutch of cafes and league of online customers. Highlights this year have included a new line of coffees supporting women's farming cooperatives, as well as micro lots from emerging south-east Asian and Chinese regions.
While OCC has temporarily closed its roastery doors to the public, trade customer are welcome to book an appointment to Albion Row HQ.
Unit 25, Albion Row, Newcastle upon Tyne
Harvest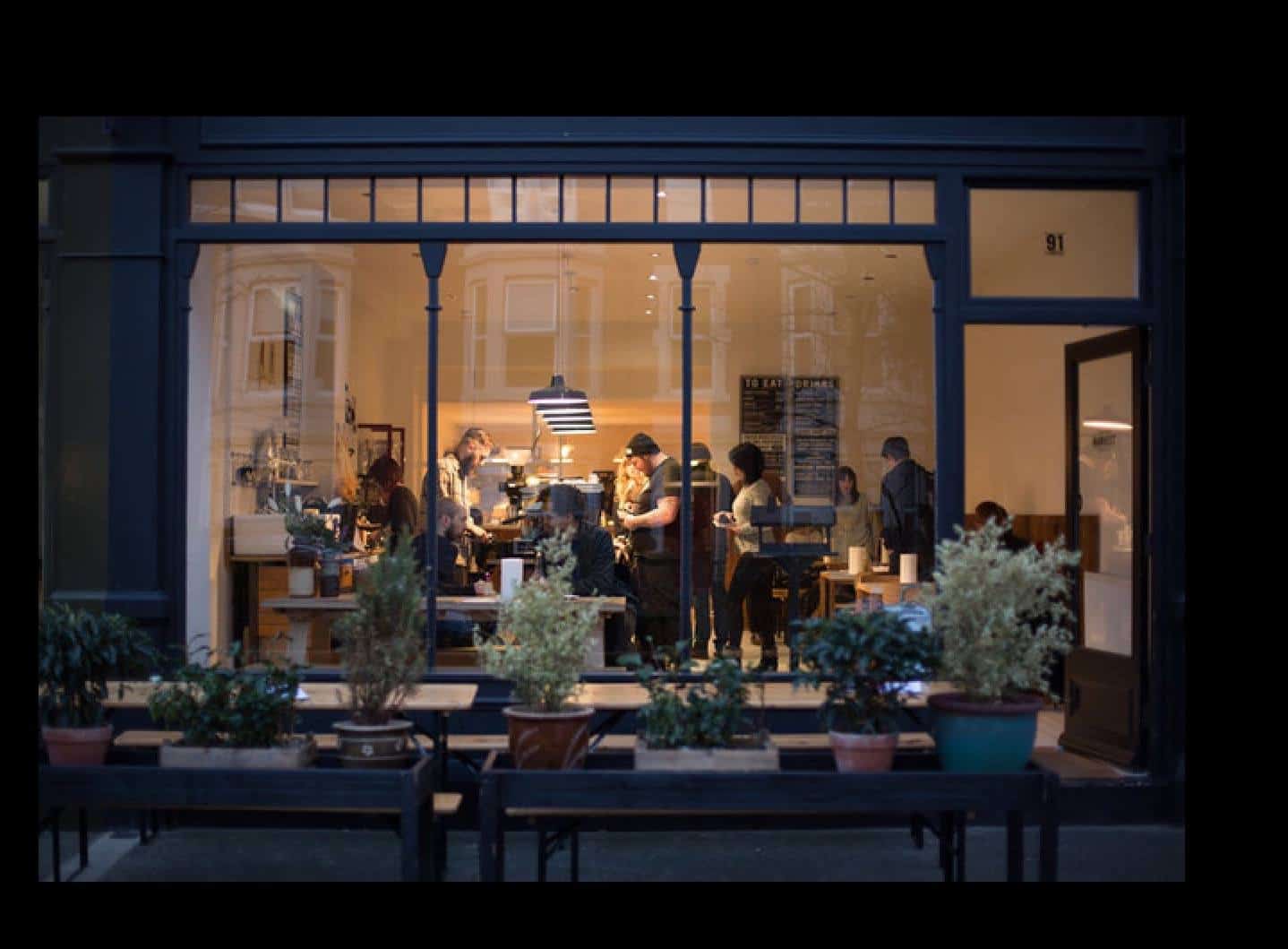 Located in the leafy suburb of Jesmon, Harvest is the flagship coffee shop from Newcastle roaster Ouseburn Coffee Co.
Serving the full OCC range of freshly roasted espresso, filter and cold brew alongside a seasonally inspired breakfast and brunch bill, it's busy with coffee folk and foodies from daybreak until late afternoon.
The Harvest poached eggs and avocado breakfast has garnered its own fanbase in these parts, while the sumptuous selection of in-house pastries and bakes stocking the counter tempts newbies to pair something sweet with their cold-pressed juice and seasonal salad.
This year has seen the cafe open its door – and kitchen – to guest producers and chefs who have hosted special events such as the queue-out-the-door Saturday morning pop-up bakeries.
The evening schedule featuring a monthly Friday Social has been just as popular, with everything from wood-fired pizzas to South Korean street food scoffed alongside OCC espresso martinis and craft beer.
91, St. George's Terrace, Jesmond
Ouseburn Coffee Co at

Fenwick Food Hall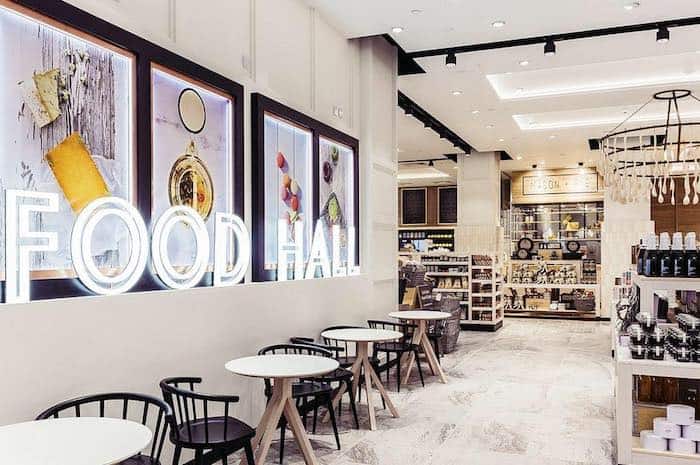 You'll be hard pressed to find fresher coffee in the city centre than at Ouseburn Coffee Co. in Fenwick Food Hall.
The team at OCC HQ were the first to roast quality greens in Newcastle and, six years on, continue to cook ethically sourced beans in small batches from their Albion Row roastery.
Equipped with ice-cold nitro cold brew, seasonal batch brew and a stellar house espresso, Fenwick Food Hall has everything for your post-shopping pick-me-up, including espresso martinis if you're in need of something stronger.
If you're stopping by to fortify your home supply, the stock of ethically sourced coffee can be weighed and bagged to order, and ground to your specific brewing needs.
And, if you should need help with a gift or are undecided between the seasonal single origins, the staff are always happy to offer expert advice and samples.
39 Northumberland Street, Newcastle upon Tyne
Flat Caps Coffee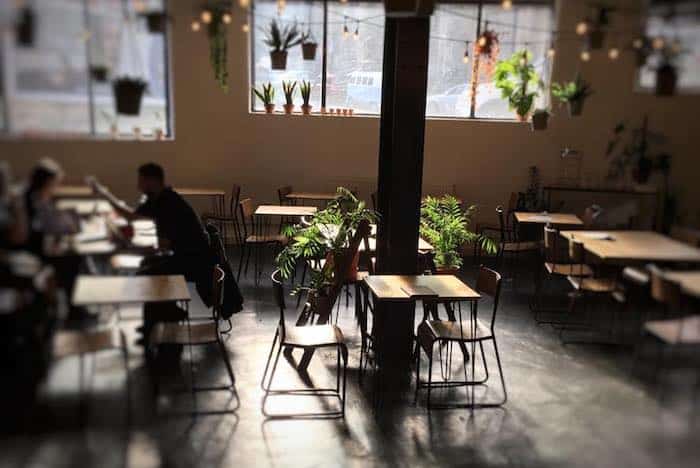 Indecisive drinkers may need to schedule and extra hour for a trip to this Newcastle pioneer as the Flat Caps collection of speciality grade coffees mutate at an impressive rate.
Founder Joe Meagher was one of the first to sling speciality espresso in the city, and he continues to champion banging beans at his Newcastle hangout via a well-equipped brew bar and a host of seasonal roasts from Has Bean, Workshop and Colonna.
Swing by at the right time and you might also get to sample exclusive guest beans flown over by Joe's chum in Canada.
Flat Caps upped sticks to new digs on Carliol Square last year and its combination of incredible coffee, crowd-pleasing food (try the gluten-free haggis brekkie) and light 'n' bright decor has proved so popular that opening hours have recently been extended.
The baristas continue to pull espresso (while knocking up craft cocktails) until midnight, so stick this one on your hit list under 'late-night coffee thrills'
9-11 Carliol Square, Newcastle upon Tyne
Tynemouth Coffee Company
Home brewers keen to create a coffee-shop-style experience in the comfort of their own home make sure there's a regular delivery of Tynemouth coffee on order.
Each bag ot ethically sourced bean arrived cafe-fresh, having been roasted in small batches the previous day.
The North Shields set-up is also the roaster of choice for many pro baristas, delis and restaurants across the UK – especially those who want to take their customers on a journey of discovery.
Eight quirkily named blends hint at the global adventures to be head; feel the caffeine jolt of the single origin Colombian Rocket Fuel, the brilliant blend of Colombian and Brazilian beans in the Bobby Dazzler, and the duo of South American delights in the Jingling Geordie.
Tynemouth supports customers via machine supply lit stocks a range of espresso and bean-to-cup machines, training and home brew courses so everyone, from bean nerd to novice, gets to serve the best possible cup.
Back Prudhoe Street, North Shields
I Love Newcastle Magazine would love to hear your thoughts about the above post, so please feel free to share them in the comments box below.