Energetic, exotic, eclectic and completely unpredictable – those sensationally glamorous LADY BOYS OF BANGKOK are ready to whoop it up in Newcastle with a dazzling new production of the country's most popular touring cabaret show.
Coming to the specially constructed Sabai Pavilion on Times Square, Newcastle from Saturday 10th September – Saturday 8th October,"FOREVER YOURS…X" is a show like no other show performed by exotic "show girls" like no other girls.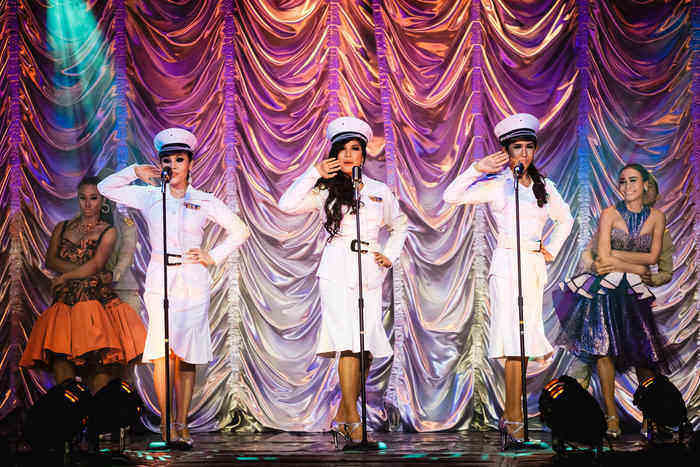 It's a night of pure escapism releasing audiences from the humdrum of everyday life in a euphoric bubble of laughter, glamour, glitz and music. With more songs and musical production numbers than you could shake a sequined hip to – this is one cabaret production that is quite simply too good to miss.
The entertainment is fast and unrelenting as the eclectic mix of music effortlessly flows from movie hits to superstar pop favourites with tributes ranging from Kylie, Katy, Rhianna, Tina and Shakira to Whoopi Goldberg and even One Direction. Add a load of laughs and it's going to be a night to remember!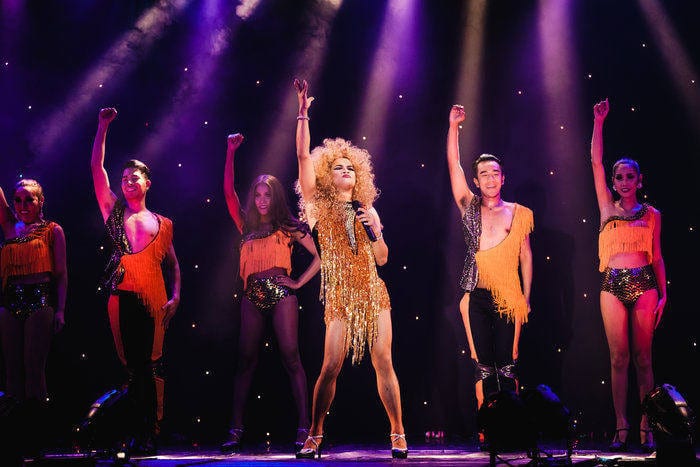 East meets West and Cabaret meets spectacular West End musical as the party explodes into life in a dazzling kaleidoscope of show-stopping choreography, lavish costumes and painstakingly immaculate makeup. Sexy, funny, eye opening and totally entertaining!
Creative Director Phillip Gandey said a huge amount of time and effort went into breaking down the traditional boundaries between stage and audience so that everyone could feel involved. "The essence of cabaret is to include the audience and as the Lady Boys of Bangkok is very much part of the cabaret genre we've gone to great lengths to ensure our production stays true to that concept".
One of the principal artistes, Sonia (Mr Uten Pengsa Ard) The Dance Captain (lead dancer) of the Lady Boys of Bangkok said: "We can't wait to be back in Newcastle. This is always one of the highlights of our UK tour. The audiences here are such fun – they really know how to enjoy themselves and have a great night out."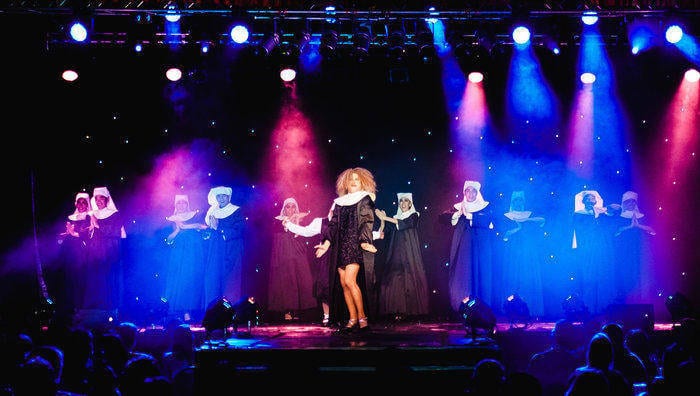 With two licensed bars and a wide choice of exotically delicious meals freshly prepared by resident Thai chefs, and a whole range of souvenirs and novelties to take home – the Bangkok experience is complete.
Attired in specially created and hand-sewn lavish costumes, 16 of Thailand's most stunning Lady Boys are touring the UK for a record breaking 19th year and their loyal audiences – and critics alike – can't wait, judging by just a small sample of their comments:
"No one leaves without a smile on their face – and that's the true success of this glitzy, sequin-clad sparkler of a show"
MANCHESTER EVENING NEWS
"It's an irresistible, irrepressible evening that guarantees a great night out!"
STEVE BURBRIDGE – THE BRITISH THEATRE GUIDE
"If you have ever thought you fancied this show and not got around to it, then do yourself a favour and go this year. It's funny, clever and entertaining from start to finish…You'll regret it if you don't" JACKIE MARSTON – ACCENT MAGAZINE
WHERE & WHEN
The Lady Boys of Bangkok – Forever Yours…x
The Sabai Pavilion, Times Square, Newcastle, NE1 4EP
Saturday 10th September to Saturday 8th October
BOOKING DETAILS
0871 705 0705 (10p BT per min)
www.ladyboysofbangkok.co.uk
I Love Newcastle Magazine would love to hear your thoughts about the above post, so please feel free to share them in the comments box below.