The Stranglers will be back on the road again in March 2017. Following the sell-out success of their Black and White Tour in March last year, the group will, this time, present the Classic Collection to coincide with the planned re-release of the entire Stranglers studio album catalogue from the period 1977-82.
Drawing from this expansive and impressive catalogue that spans some 40 years, the Stranglers will enthral audiences with an exciting mix of material, all bearing the distinctive signature style of this most enduring of British bands; driving rhythms, anthemic melodies, quirky time signatures and occasional dark humour, held together by those trademark rumbling bass lines and swirling keyboards.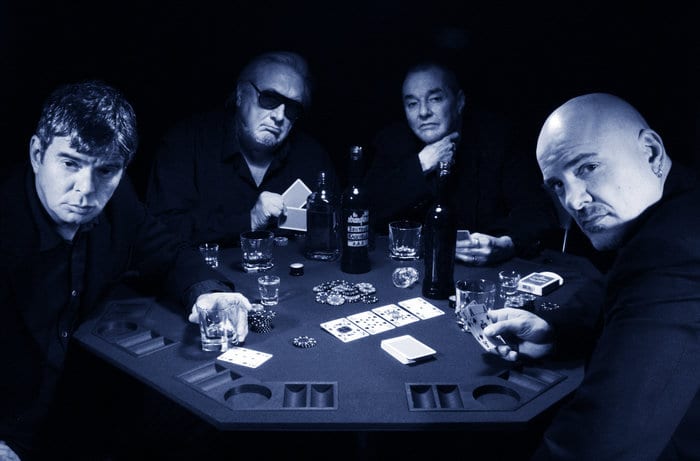 One of the UK's most exciting, credible and influential British groups, the Stranglers are riding high on the crest of a resurgent wave of popularity. They continue to out-rock many on the live circuit, including much younger bands, and their existing large and loyal fan base has swelled in recent years as new converts join the ranks. With record-breaking, sell-out shows and festival appearances throughout the UK and the rest of the world, public demand to hear and see the group has never been so high; true testament to their considerable musical talent and the enduring quality of their songs. The legendary Ruts DCpromise to deliver a memorable addition to the tour as special guests.
TOUR DATES MARCH 2017
Tuesday 07 Lincoln Engine Shed
Thursday 09 Aberdeen Beach Ballroom
Friday 10 Dunfermline Alhambra
Saturday 11 Glasgow O2 Academy
Monday 13 Nottingham Rock City
Tuesday 14 Reading Hexagon
Thursday 16 Newcastle O2 Academy
Friday 17 Leeds O2 Academy
Saturday 18 Birmingham O2 Academy
Monday 20 Southampton Guildhall
Tuesday 21 Guildford G Live
Thursday 23 Southend Cliffs Pavilion
Friday 24 London O2 Academy Brixton
Saturday 25 Cambridge Corn Exchange
Monday 27 Cardiff University Great Hall
Tuesday 28 Brighton Dome
Thursday 30 Bristol O2 Academy
Friday 31 Liverpool O2 Academy
APRIL 2017
Saturday 01 Manchester O2 Apollo
TICKETS
Tickets on sale and available from www.gigsandtours.com / 0844 811 0051
CONNECT
www.thestranglers.net
www.facebook.com/thestranglers
@StranglersSite
I Love Newcastle Magazine would love to hear your thoughts about the above post, so please feel free to share them in the comments box below.