The latest edition to The Experimental Diner's roster of events is Simon Hicks. The Aussie, come Geordie is the Head Chef at the Lord Crewe Arms, Blanchland, and will be working his magic on the roof of Newcastle Castle in July. After the success of the company's first event at Alderman Fenwick's House last month, this will be the second event of its kind that Newcastle will see and this time it's more than a one off.
Simon's love of fresh ingredients, and tailoring his menus and recipes to the season could help give you some insight into the dishes he may be producing. Being based in Northumberland in as old as the medieval jewel that is Lord Crewe's Arms, you can expect a traditional style of food, obviously with a little Hick's twist in it. The event inside Newcastle Castle will be taking place from July 27th – 30th and tickets will be available from July 3rd via the website.
Hicks told us his menus reflect all that is good about this time of year;
"I love taking a traditional recipe and giving it my own injection of innovation to get the taste buds tap dancing.
"The cycle of nature is inspirational. There's a greater contrast between the season's here, so after the winter months of being hunkered down by the fireside we're itching to get out into the countryside, see the lambs and calves enjoying the pastures and harvest some of the iconic vegetables and herbs – Jersey Royals, English asparagus, wild garlic etc…. "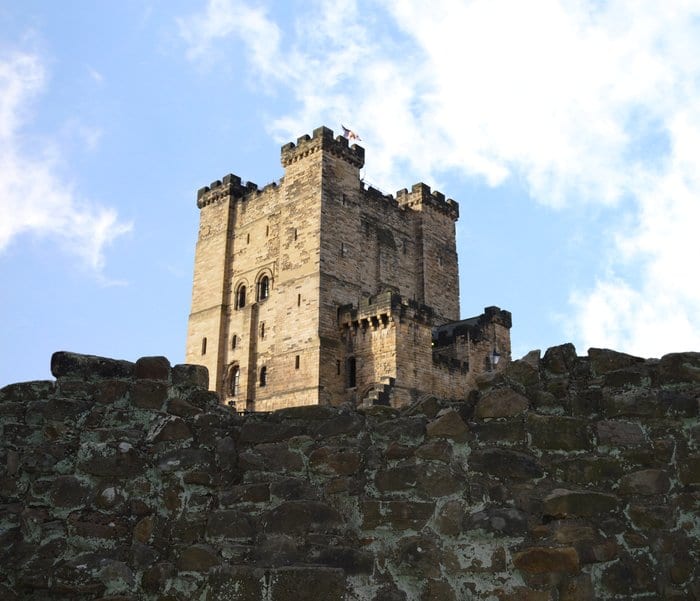 Simon Hicks is no stranger to working in historic buildings. It is possible that Newcastle Castle is only a couple of years older than the building that is home to the Lord Crewe Arms.
The Experimental Diner's hospitality director Lauren McKirdy says the castle was always on their list of most wanted locations.
"When we were putting together a list of locations we wanted to take the experience to, the castle was never far from the conversation.
"It's got such an amazing history, and it's got stories behind it from hundreds of years ago that you just wouldn't believe ever happened. Hopefully, in years to come, they'll be saying – remember when they had a restaurant on the roof?"
The Experimental Diner takes over Newcastle Castle from July 27th-30th 2017 and Simon will be cooking on the 28th July, with further chefs to be announced. For more information and to buy tickets got to www.theexperimentaldiner.co.uk
I Love Newcastle Magazine would love to hear your thoughts about the above post, so please feel free to share them in the comments box below.