After winning the Palme D'Or at the Cannes Film Festival, Ken Loach's I, Daniel Blake positioned the city of Newcastle Upon Tyne at the centre of the debate around contemporary poverty and injustice from the state. Filmed across recognisable locations such as the City Library, Shields Road and the Central Arcade, it meshes Northern pride with solemn reflection on the treatment of disenfranchised groups made powerless through demonisation and bureaucracy.
Indeed, the film has already been a hit across the North East and the UK, making over £400k at in its opening week and hosting the stars and creative team at Tyneside Cinema in October. It is no wonder then that audiences cannot get enough, as Wednesday night's screening at Tyneside Cinema culminated with another panel discussion.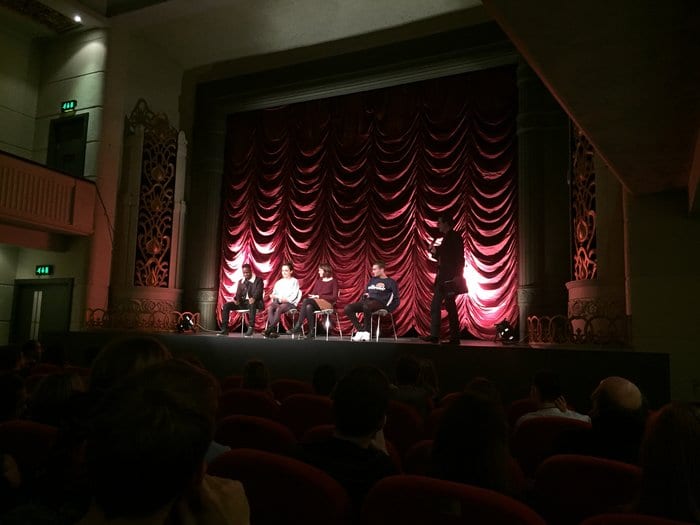 Tyneside's main screen was packed with filmgoers, some re-watching I, Daniel Blake and others (myself included) seeing it for the first time. The film's plot follows Daniel Blake (Dave Johns) after a heart attack, viewing his struggle to pass the state's clinical evaluations alongside his relationships with others undergoing hardship.
All dialogue is weighted by the absence of a musical score, keeping focus on the cast's emotive performances. Hayley Squires' portrayal of Katie illustrates equal parts resilience and desperation, whereas Dave Johns' title character delivers deadpan wit whilst embodying the vitriol of all those that feel cheated by state negligence.
Amidst the film's rawness, there are light hearted affirmations of humanity through the entrepreneurial China (Kema Kay), with the video chat with "Stan Li" providing an unforgettable comedic highlight. Trademark Geordie hospitality seeps into the picture to diffuse particularly somber moments, with an optimistic view of the human spirit contrasting the clinical exchanges within telephone calls and the job centre.
Nonetheless, I, Daniel Blake does not shy from some unforgettably bleak scenes and, from start to finish, questions the moment when austerity becomes cruelty.
After the film ended, the panel compromised of student speakers and actor Kema Kay (China in I, Daniel Blake) fielded questions and talking points from the audience. Strong feelings of injustice were voiced by audience members, with some slight political sparring between speakers emerging.
Kay expressed his belief in the importance of social mobility shown within the film, linking this point to his own acting career. He noted the problems with class divide associated with his profession, having earned the role of China following extensive work through an extras casting organisation.
Overall, this screening seemed to channel frustration felt across generations into a positive desire for social change. Ken Loach's film has undoubtedly reignited the spark; whether change can be achieved is left not only to Parliament, but to a public with the collective means to hold power to account.
I Love Newcastle Magazine would love to hear your thoughts about the above post, so please feel free to share them in the comments box below.