The spirit of 1980's disco is set to come to life this Christmas as one of Europe's most acclaimed production companies bring their spectacular party night to O2 Academy venues in Sheffield, Leeds and Newcastle.
The authentic 1980s disco extravaganza, All Night Long, is the brainchild of entertainment legends and masters of entertainment, Brutus Gold Productions Ltd. who brought us the world famous sell-out show, The Love Train.
Brutus Gold Productions have performed to some of the world's greatest entertainers including Tina Turner, Ben Stiller and Owen Wilson, and Jamiroquai.
"Get Ready For Big Hair And Even Bigger Tunes!"
With inflated egos with unparalleled dancing ability, this all-star cast of throwback characters will bring the stage alive. Hosting this event is DJ Dex Spinner with his line-up of remarkable remakes, including Tom Cruising and Nin Ten Doh, MC Hammered, Jane Fondal and Malt Loaf, will showcase a spectacular interactive party night, making it the perfect choice for those looking for a night out with a difference.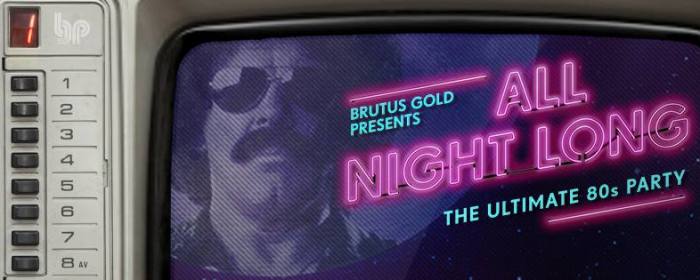 West End Girls and Small Town Boys should expect big hair and even bigger anthems from Bananarama to Duran Duran, at the event where a spectacular production and stage set will take you straight back to the decade of the disco. Guests will have the chance to dance and sip cocktails like its Club Tropicana, and as for the dress code, there is no dress code! So long as tennis shorts and leg warmers are your cup of tea…
What are you waiting for? Girls, splash on the Poison and guys, reach for the Kouros, because tonight is going to be lingering in your mind forever!
"When you wanna dance with somebody, All Night Long is proof that heaven is a place on earth!"
WHEN
Saturday 17 December – O2 Academy Sheffield
Sunday 18 December – O2 Academy Newcastle
Friday 23 December – O2 Academy Leeds
INFO
For more information on this truly unique night out or to grab your tickets, visit
www.brutus-gold.com
Tickets also available via Ticketweb.co.uk. VIP options available . Over 18s only
I Love Newcastle Magazine would love to hear your thoughts about the above post, so please feel free to share them in the comments box below.