As Unit44 celebrates its 6th year, they're showcasing an entirely new body of work from Newcastle based artist and illustrator Ryan Quickfall. Having toyed with a project for well over a year now the planets have finally aligned enabling the presentation of a dedicated solo project right here in Newcastle. Titled 'Six Speed Transmission' Ryan continues his love affair with the motorcycle, its fundamental components, whilst giving a subtle nod to our six years as a gallery.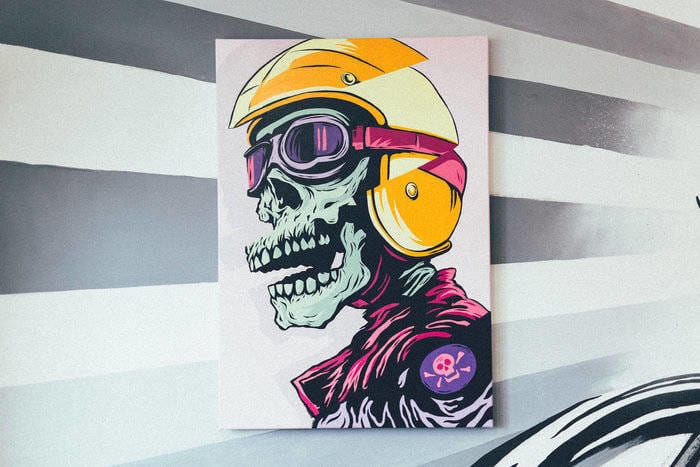 For this project, Unit 44 have collaborated with the Ouseburn landmark that is the Toffee Factory. This will Provide an industrial backdrop steeped in the history of the area it has provided the perfect bespoke location. Both providing a white wall gallery area and exterior courtyard here in the heart of the Ouseburn. Housing a range of digital and creative business, start ups, and shared working spaces it already boasts a captive audience for our opening.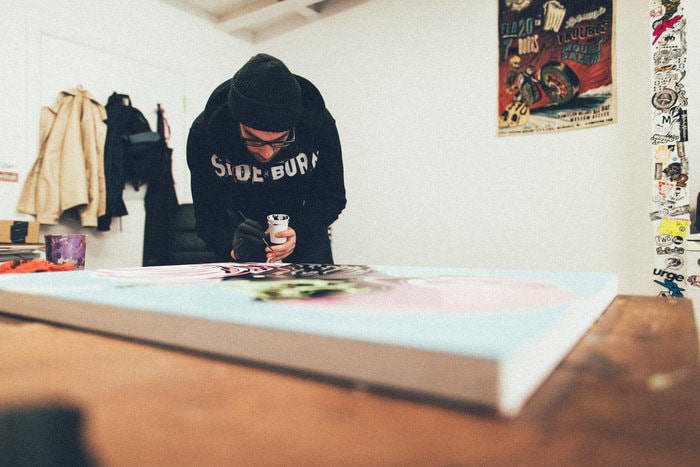 The show will open on Friday 25th November with a special advanced preview from 6.30pm until 10pm. The guys at Unit 44 will be showcasing the work with some complimentary beers as always.
The show will then run throughout the weekend as part of the Ouseburn Open Studios (Saturday 26th / Sunday 27th) where there will be the opportunity to purchase the works.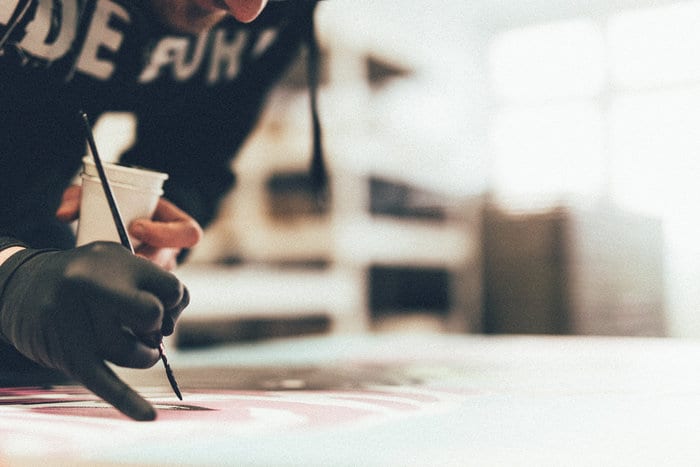 RYAN QUICKFALL
Based in Newcastle Upon Tyne his work continues to be influenced by the outlaw and passionate culture that has for generations established its connections with the motorcycle. The people, the machines and the culture that has built around them.
Death and the undead are also prominent themes throughout his works often portrayed through central, subversive anti-hero characters. His works are heavily influenced by old comic books, with a solid graphic style presented throughout. Mediums include acrylic, enamel, and screen printed mediums.
Ryan has been celebrated across the world with shows in New York and a growing international appetite for his artwork. It gives us great pleasure to celebrate his craft here in his home town.
www.Unit-44.com
www.RyanQuickfall.com
www.ToffeeFactory.co.uk
www.OuseburnOpenStudios.org
I Love Newcastle Magazine would love to hear your thoughts about the above post, so please feel free to share them in the comments box below.