Sponsors From The Region Tell Us Their True Meaning Of Christmas
Preparations are well underway for the fifth annual Christmas at the Cathedral, a glittering celebration of Christmas performed by some of the region's biggest names in music, TV, comedy, sport and entertainment.
This year, the star studded show will raise funds for one of the region's most endearing charities; The Sir Bobby Robson Foundation.
The Sir Bobby Robson Foundation funds projects within the Newcastle upon Tyne Hospitals NHS Foundation Trust that directly benefit cancer patients from across north east England and Cumbria and which also contribute significantly to international research into the disease.
Vital funds will be raised from the concert as a host of celebrity stars perform songs, readings and comedy sketches while choirs will sing both traditional festive songs and Christmas Carols. The concert will take place on Thursday, December 15 at St Nicholas Cathedral in Newcastle. The audience can expect the usual high calibre of entertainment as in previous years with established stars such as Melanie Hill, Jason Cook, The Mimic Men, Bob Moncur & Shola Ameobi, The Caffreys, Melissa Cavanagh and The Swing Bridge Singers confirming their appearance.
As well as the performers and stage crew working hard to make the event a success, several kindhearted businesses have donated money, goods and services in a number of sponsorship deals.
Each sponsor has their own reasons for supporting both the concert and The Sir Bobby Robson Foundation.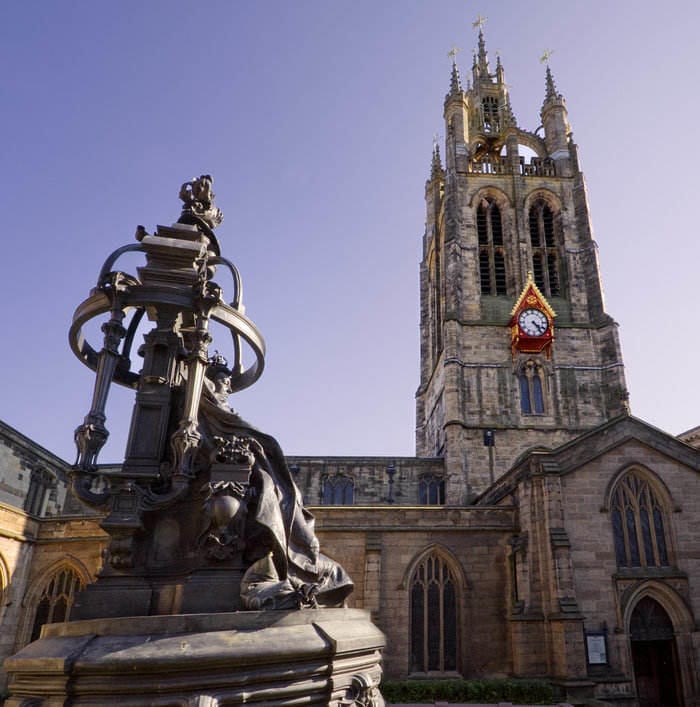 From Hexham, for Patricia Arnold from Patricia J Arnold and Co, Christmas is a time for looking back on family gatherings and an unusual Christmas lunch.
"When my children were small I used to cook all the Christmas lunch in advance, stuff the turkey, make the gravy, peel potatoes and prepare the sprouts and then put the whole lot and the family in the car and drive to South Wales where my parents lived because my mother didn't cook Christmas dinner. I'm delighted to sponsor this worthwhile event as so many things at Christmas lose sight of its real meaning but I felt Christmas at the Cathedral captured the genuine essence of Christmas."
For Paul Irwin who runs Whitley Bay based EastCoast Taxis, Christmas is a time to reflect on a traumatic event in his life and look forward to family reunions.
"28 years ago on 21st December, my taxi was dispatched with an ITN News crew to Lockerbie where we arrived a few hours after Pan-Am Flight 103 dropped out of the sky.
We arrived to scenes of horror and devastation and I worked there for three days with the TV news teams. Finally, on Christmas Eve, another crew arrived and I was relieved. I returned home late on Christmas Eve, I'd been looking forward to my first Christmas with my first child, Elizabeth, born only two months earlier. I couldn't have experienced more extremes, from the horror that relatives and residents of Lockerbie were experiencing to the warm, festive atmosphere of my own home in Whitley Bay. Ever since, I've appreciated the spirit that Christmas brings to family and friends to gather together because, every year, many folk don't get that chance."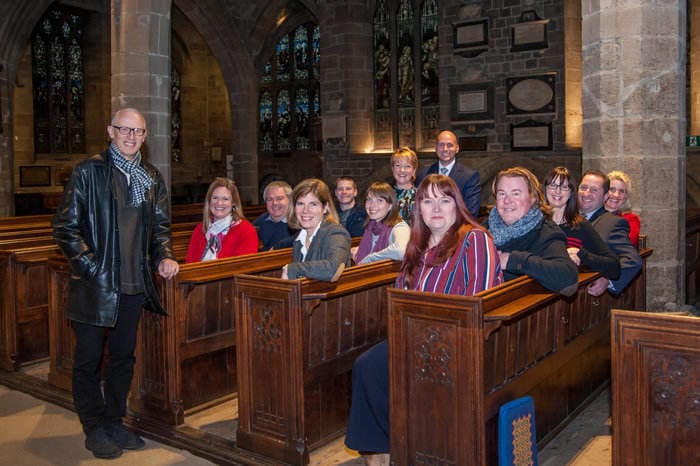 Also from Whitley Bay, Karen Goldfinch from Made To Treasure Events enjoys a traditional family Christmas.
"This is a special time of year, to spend with family, take time out of work and appreciate the family around us. Time to reflect, look back and ahead to what the New Year will bring. It's a time to enjoy with family & remember those who are no longer with us, to think of happy times we had with them at Christmas.
"On that note, we all know someone who has been affected by cancer, many families, including our own, at this time of year will be remembering those lost. We may not be scientists and doctors but if we can help in a small way, to find more effective ways to detect and treat cancer, it has to be a bonus. On a lighter note, when we were asked to help with this event, we jumped at the chance to work with our Sunday for Sammy friends again, local talent, entertainment and music, what's not to love? It's important to support those around you, to showcase young talent, and we're always happy to help with these events."
From Barnard Castle, Jonathan Wallis from George F White said; Christmas is a very special time of year. In the busy world we live in today, it is often easy to forget the true meaning of Christmas and the warmth that gives. Christmas at the Cathedral represents so much about that true meaning. It brings everyone together to celebrate and give whatever they can".
Ashington based accountants; Northumberland Accountants and Tax Advisers are run by husband and wife team Bobbie and Michael Brown.
They see Christmas as a very spiritual time of year for them and a time when they can bond again with all their family. The couple have four children and the pressures of running a business can be hectic at times so they use Christmas as a time for catching up and getting together with other family members.
As Bobbie explains, the couple have a very special daughter:
"Our daughter was born on Christmas Day while we were living in Edinburgh. It was the first White Christmas for many years in Midlothian and she was the first baby to be born in Midlothian that Christmas so we made it into the local newspaper with the headline 'It was all white on the night for The Brown's!'
"We've decided to sponsor the Cathedral Concert as it is in aid of the Sir Bobby Robson Foundation which we consider a very worthy cause. We've lost a business partner and several good friends recently to cancer so the charity has a very clear meaning to us."
Morpeth based PR consultant, Keith Newman of Highlights PR was delighted to sponsor the concert for the 3rd year:
"This is my way of kick starting Christmas. I've worked on the project for many months now and it's great to see it all starting to come together. As a Newcastle United supporter, I've a lot of respect for Sir Bobby as a person and the work that his Foundation is doing. My family like many others have been affected by Cancer and events like this go a long way to raising the profile of the Foundation and making people aware of symptoms which could save lives."
Christmas at the Cathedral will take place on December 15 at 7pm. Tickets are £10 plus booking fees and are now available from the Theatre Royal box office on 0844 811 2121.
Any companies wishing to support the event either through sponsorship or by VIP ticket packages, should email jonathanwallis@georgefwhite.co.uk
I Love Newcastle Magazine would love to hear your thoughts about the above post, so please feel free to share them in the comments box below.