Known for their on-the-go, Mexican pick-me-ups, Zapatista have been in the game for a number of years, proudly serving their perfectly engineered recipes to the hungry mouths of locals.
Proudly boasting as Newcastle's 'first dedicated Mexican inspired burrito bar', Zapatista is a renowned student favourite at their Ridley Place location, nestled in between the perennially busy Northumberland Street and the student cove of the Northumbria University campus.
But it's at the Grainger Street store where they'll be bringing the heat just in time for winter, with an all-new look to their already successful menu. Quality, street-inspired tapas food that it churns out in its cool, colourful interior. Chicken wings, the perfect light bite to accompany your main, have been added and three different flavours at that, ranging from mild if you aren't one for spice or coated in fiery habanero if, like me, you live for those explosions of heat.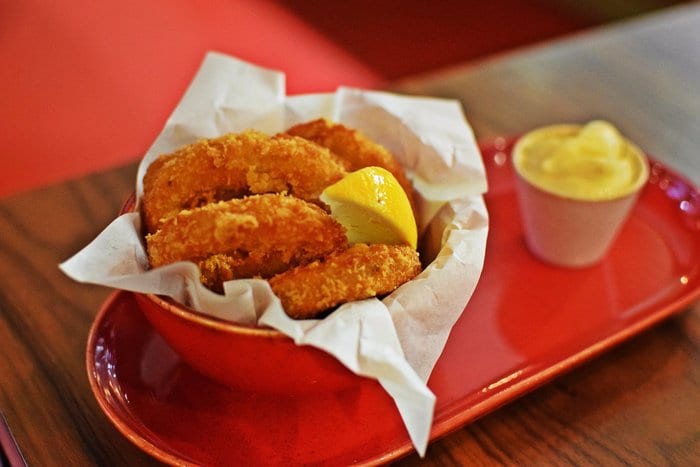 The biggest new change to their menu is the injection of fish. Not typically at the forefront in most Mexican menu's, I'd like to think that aquatic culinary was somewhat of a risk but to my pleasant surprise, and to quote the age-old business-related phrase 'The bigger the risk, the bigger the reward', was certainly at play here. Fresh and tender calamari, lighted dusted in panko breadcrumbs with a touch of lime and aioli made for a great starting point to their menu. The Baja Fish taco being the other, lightly battered cod with salsa verde, chipotle honey and lime mayo all mixed in with shredded salad, the kind of taste you crave all so often midweek.
Taquitos, rolled and fried into crispy cigars stuffed with a choice of three different fillings, chilli con carne or if you're vegetarian, creamy black beans with crumbled cheese, chipotle honey and lime mayo, it's all hip and happening and at affordable prices.
Desserts, if you haven't already ordered half of the menu because you simply couldn't decide between two things, include slices of succulent, juicy pineapple with a salted caramel glaze carefully drizzled over, served with Madagascan vanilla ice cream. Not keen on pineapple but wish to stick with the fruit option? Fear not, bittersweet American classic lime pie with vanilla ice cream is ready and willing to satisfy your taste buds high demands. Wouldn't be a Mexican restaurant without churros though would it? Their warm doughnuts can be served with chocolate and lime or sticky toffee sauce at the independent hands of yourself. 'When in doubt, get both' – is my philosophy, no regrets. Winter is made for stockpiling right?
Cocktails are now never few and far between. After working in the drinks industry for 25 years, the guys behind Zapatista have released a cocktail menu that's as good as any in the whole of Newcastle. With 22 to choose from, all uniquely made and presented, their palette is the gift that keeps on giving. Your train is delayed? No worries, their store is opposite the station, head on over to loosen up before your journey with their El Diablo, a refreshing blend of tequila (I know what you're thinking, but trust me), lime juice, crème de cassis and ginger beer with a lime wedge garnish to finish.
This menu is now AVAILABLE, from 5pm weekdays and all day Saturday and Sunday, so you have no excuse not to feature these options on your Instagram feed. Adiós!
http://www.zapatistaburrito.com/
I Love Newcastle Magazine would love to hear your thoughts about the above post, so please feel free to share them in the comments box below.